---
Gallery Page 353
Clint Folden's 1977 Power Wagon with Great Graphics!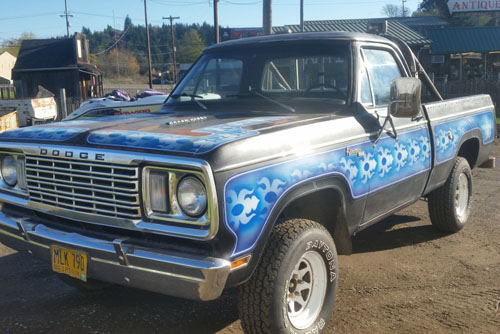 Clint recently purchased this 1977 W100 Short Wide. It has a factory 440, 727, with a rollbar, sunroof, and he believes factory headers. He call it his "Barn" find. The original owner passed it down to his granddaughter, but she didn't want it, so it it was sold as part of his estate. That's how Clint ended up with it. It has been parked for over 12 years and is totally unmolested.

Clint plans for it are uncertain right now, but he's thinking of restoring it and enjoying it. We love the graphics, which we believe are factory.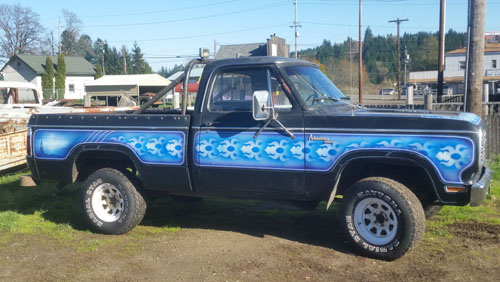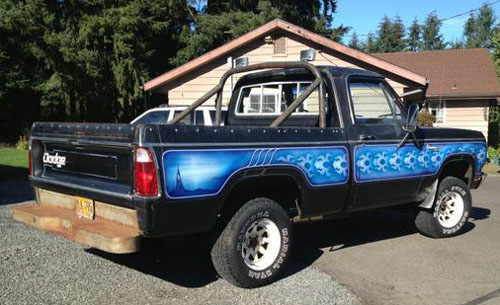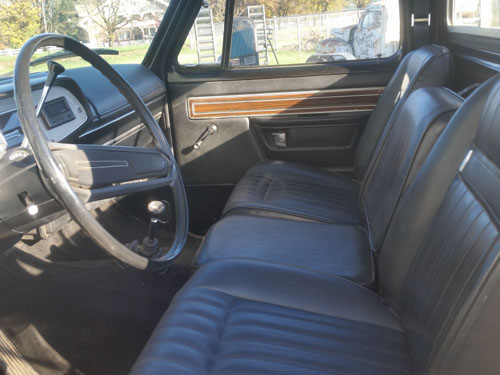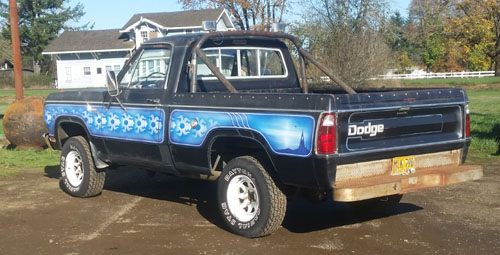 Clint is trying to find out more about this unique truck. If you have information about his truck and or graphics on it, please email us: info@mopartruckparts.com or Clint at yont2try@yahoo.com



UPDATE (January 2015): Shane Navara is positive that Clint's truck went through his Dad's store in Pueblo, Colorado. It was called High Country RV Land. Shane's dad, Jerry Navara, sold RV accessories and Dodge truck and motor home chassis parts for several years back then. He employed a fabulous painter who did most of the murals on the Dodges that went across the lot. Clint's truck most likely went through High Country RV because of all the accessories on it.

UPDATE (April 2015): Tom Strang has seen a truck like Clint's before. Al Bowman, the person who painted the truck Tom saw, was in Fort Lauderdale, Florida around 1977. Below is a picture.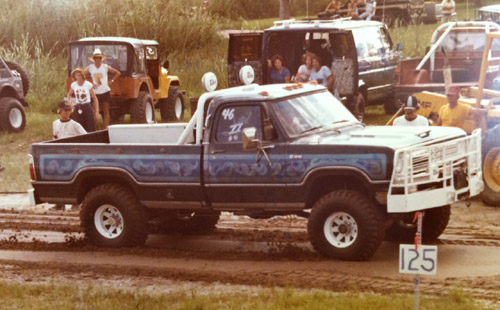 ---
Are you proud of your Dodge truck or car? Want to show it off? Please email me a pic along with a description of your vehicle and I will add it to the Gallery.




Joe Leonard 2015-04-15