---
Gallery Page 357
Eric Tripp's 1977 Dodge Power Wagon Dodge Truck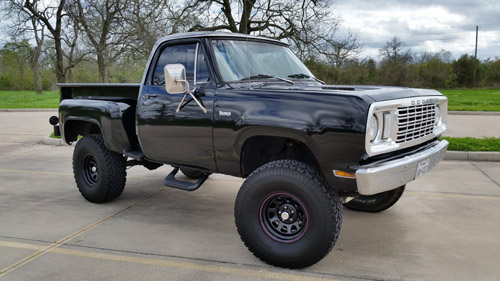 Eric's 1977 Dodge Power Wagon is a California Special (Californian) with a 440 Big Block, W100, with bucket seats and a "Buddy Seat" console. The truck was bought new in 77 from Reno Dodge in Nevada, then it ended up in California. The owner in California had the truck for over 25 years, then it ended up in Texas, where Eric lives.

Eric is re-doing all the interior at this moment ,and should be done in the next 2 weeks. He is having the buddy seat reupholstered to keep it original inside. The truck still needs minor details. He wants to replace the front bumper and door handles, because he wants "Shiny!". He also wants to change from 8" wide to a 10" wide wheels. He plans to get it nice enough for local cruise-ins. He can't see having a truck in this condition to thrash on! Eric has off-road toys for that! According to Eric, the truck is by no means perfect or show quality, but you never see old Power Wagons on the road anymore and she is worthy! Eric promises to send updated pictures after he finishes the interior.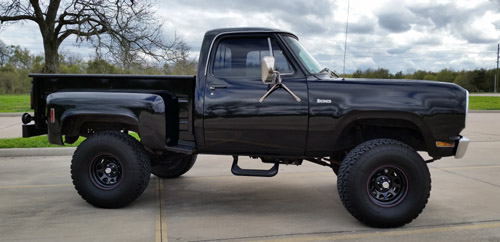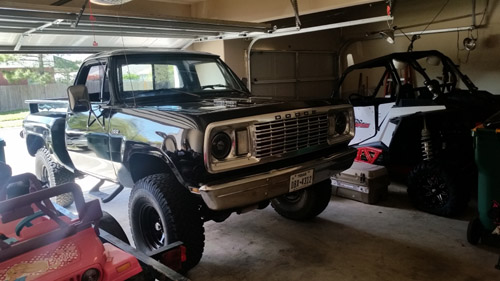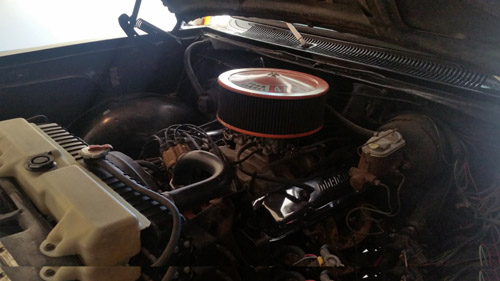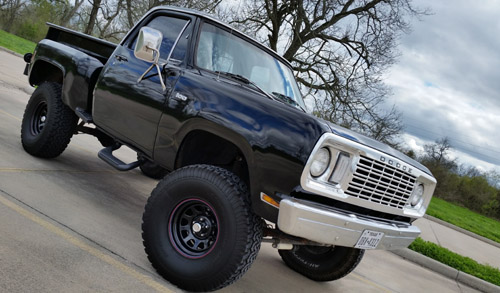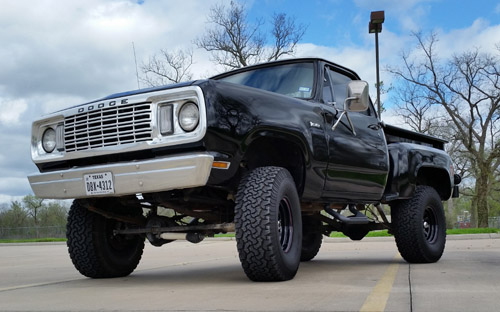 To learn more about Eric's 1977 Dodge Power Dodge truck email him at: etripp24@yahoo.com
---
Are you proud of your Dodge truck or car? Want to show it off? Please email me a pic along with a description of your vehicle and I will add it to the Gallery.




Joe Leonard 2015-04-15