---
Gallery Page 369
Calvin's 1976 D100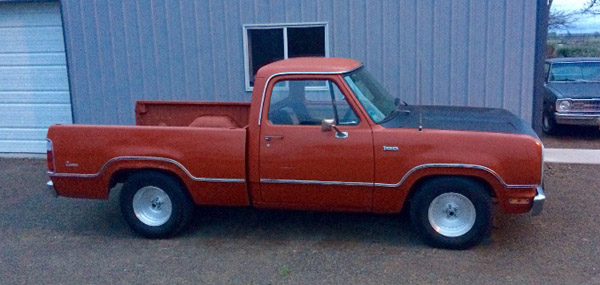 Calvin bought this 76 D100 3 months ago. It started life as a slant 6 727 and 9 1/4 rear. When he bought it, it had a fresh 318 in it. Since then, Calvin had a sure grip installed, and he is currently plumbing a fuel cell in. This summer it will receive a fresh 440/727 that should have 450-500HP. The long term goal is to build a 1990's 360 magnum with a 518 overdrive trans, and have a street strip truck.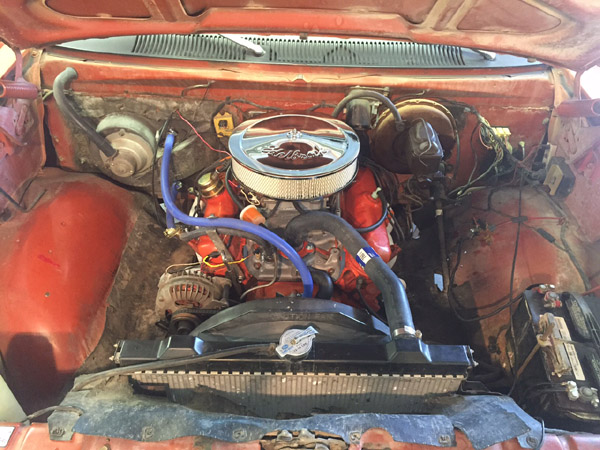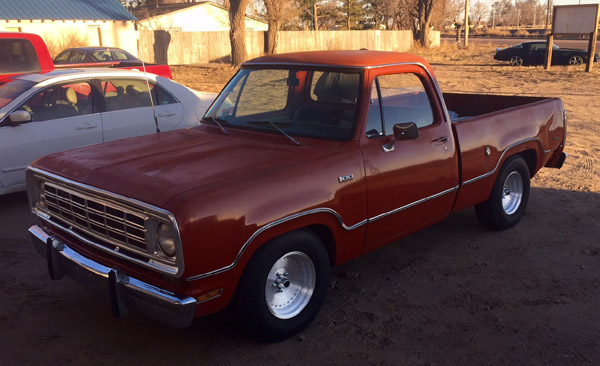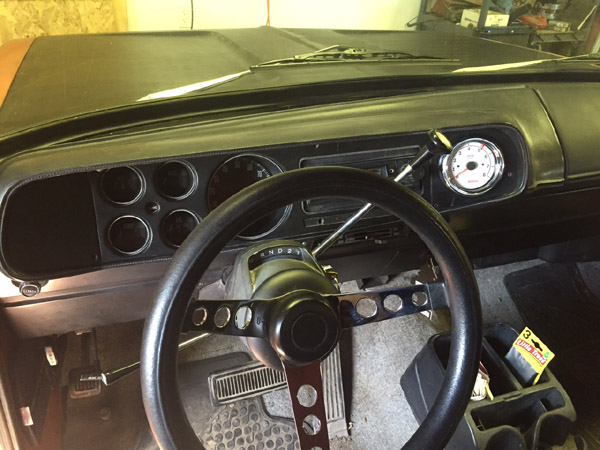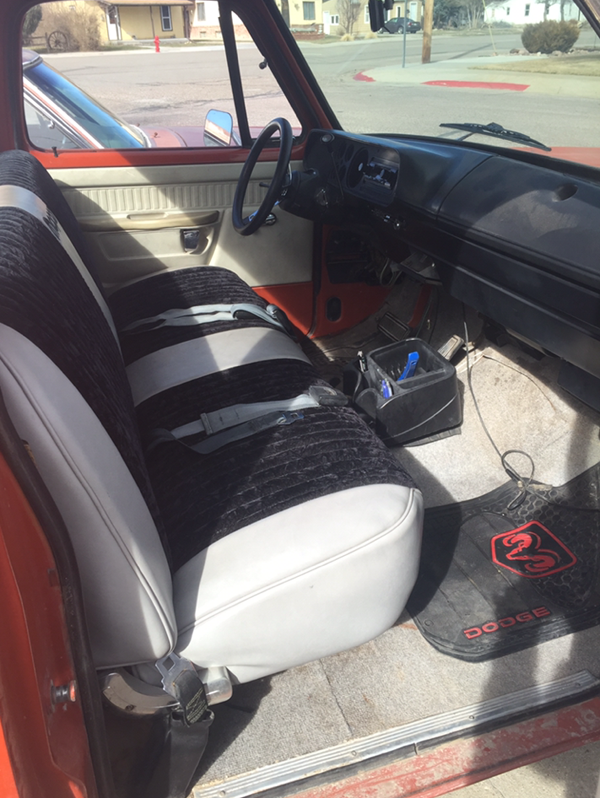 To learn more about Calvin's 1976 D100, you can email him at: tencars70@gmail.com
---
Are you proud of your Dodge truck or car? Want to show it off? Please email me a pic along with a description of your vehicle and I will add it to the Gallery.




Joe Leonard 2016-20-16