---
Gallery Page 375
Dan Jerald's 1957 D500 Dodge Truck Restoration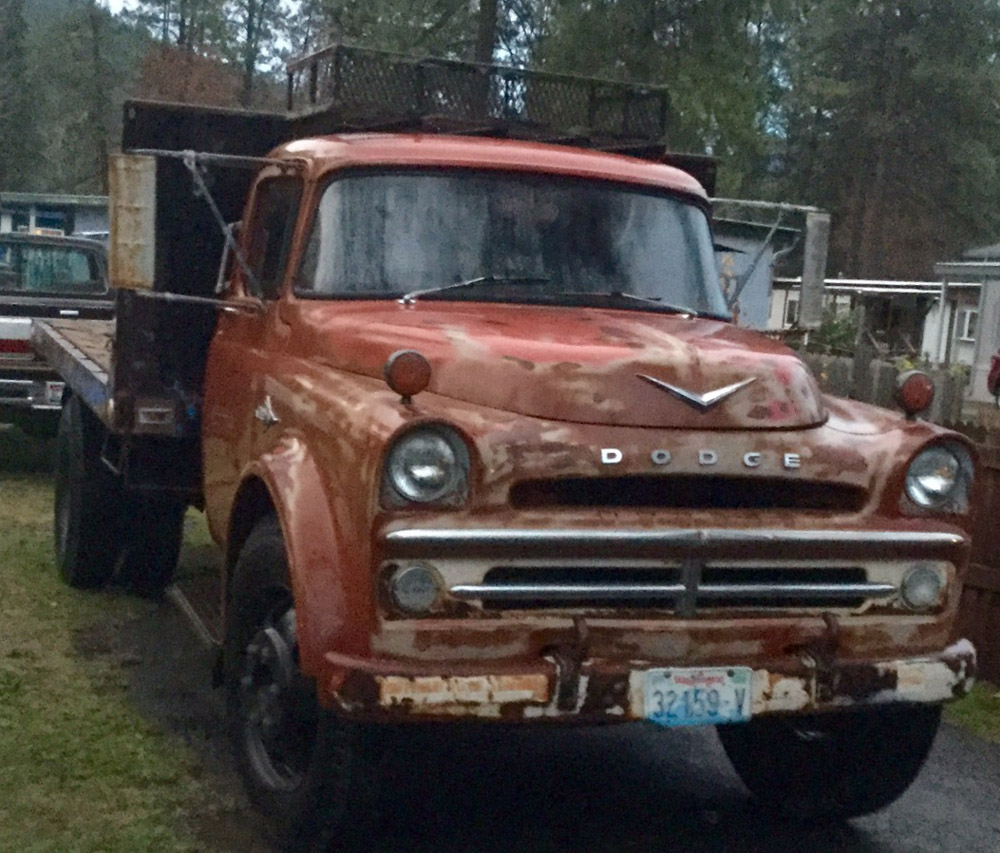 Dan owns this 1957 D500 Grain Truck. The truck spent its life on a grain farm in Colfax, Washington, with an agriculture license. It was retired after the passenger side axle broke, and then stored for many years with the intention of someday being bought back to life.

The truck is rust free, but the paint is showing a lot of sun fade. There is a little rust on the floor boards, but nothing has rusted through yet. The engine was replaced at some point with a 1963 318 202 HP solid lifter engine from another truck. It has a 5 speed transmission, and 2 speed rear axle. Originally, it was a short bed grain dump. The PTO is still there, but the hydraulics were removed, and the truck was used as a flat bed hauler around the farm. It has 54,000 miles on it.

So far, Dan has replaced the distributor, hydraulic clutch master, and slave cylinder. The brake master cylinder is about to be installed. He removed the original carburetor, and installed an adapter from Summit Racing, and installed a new Holley 2300 series 350 CFM 2 barrel with a manual choke. The wiring needs to be redone, but works for testing. Now that it running, Dan can check out the rest of the age related repairs needed to make it a reliable work horse again. Dan promises to send more pictures as his project progresses. Dan lives in Orofino, Idaho.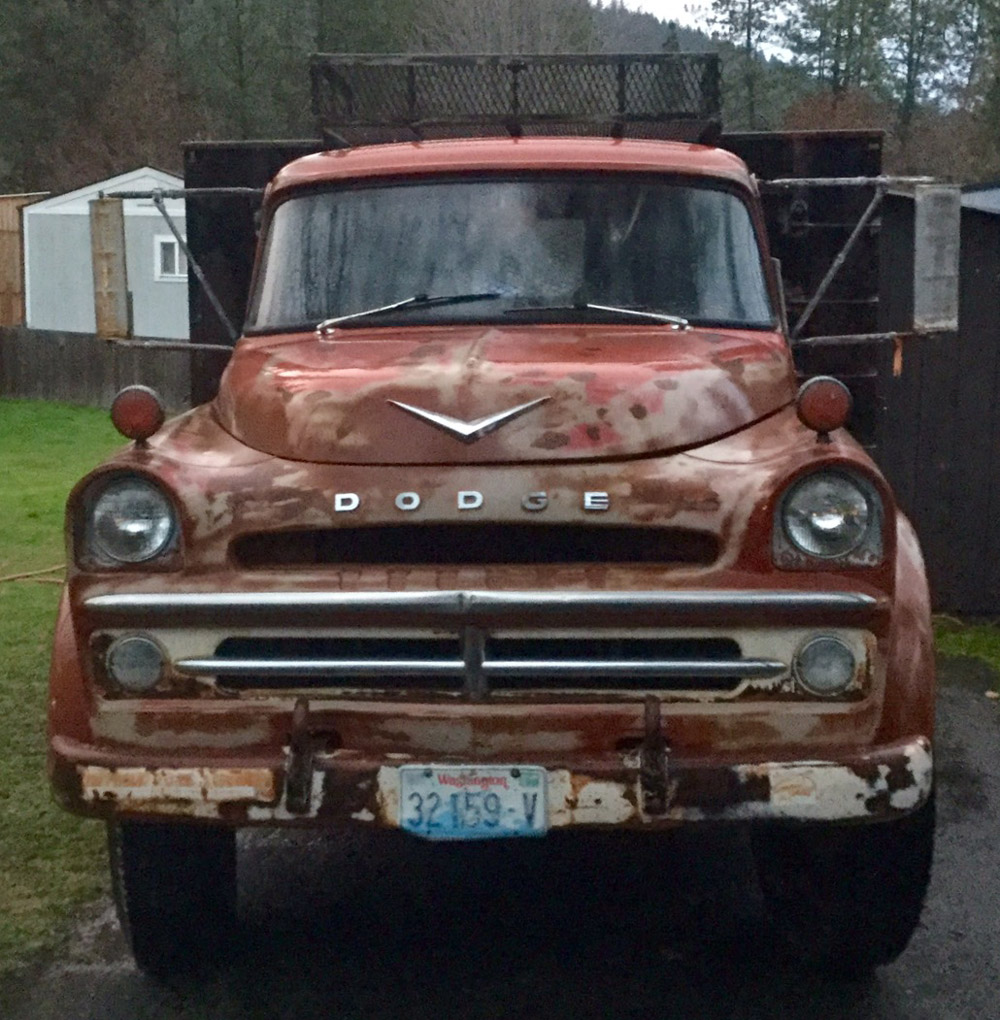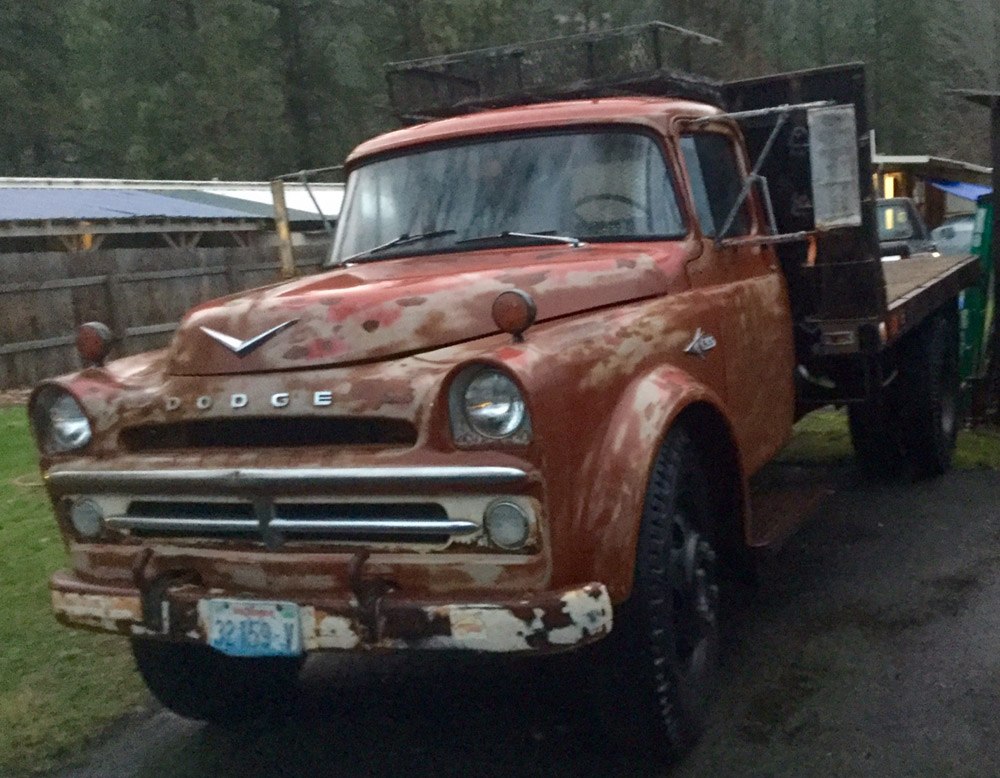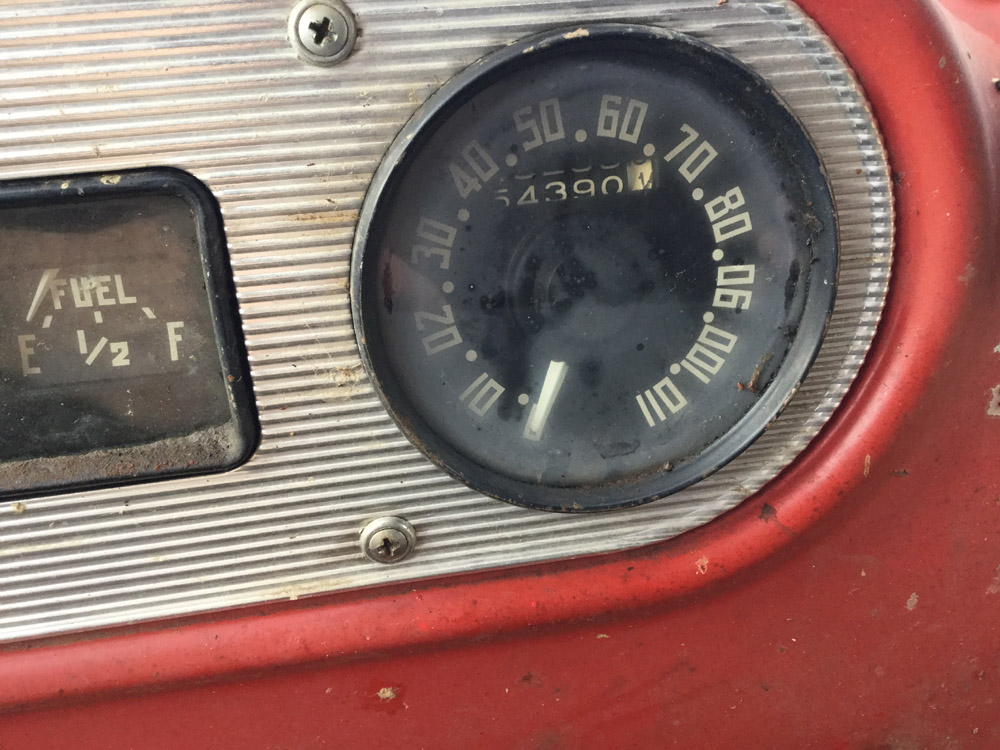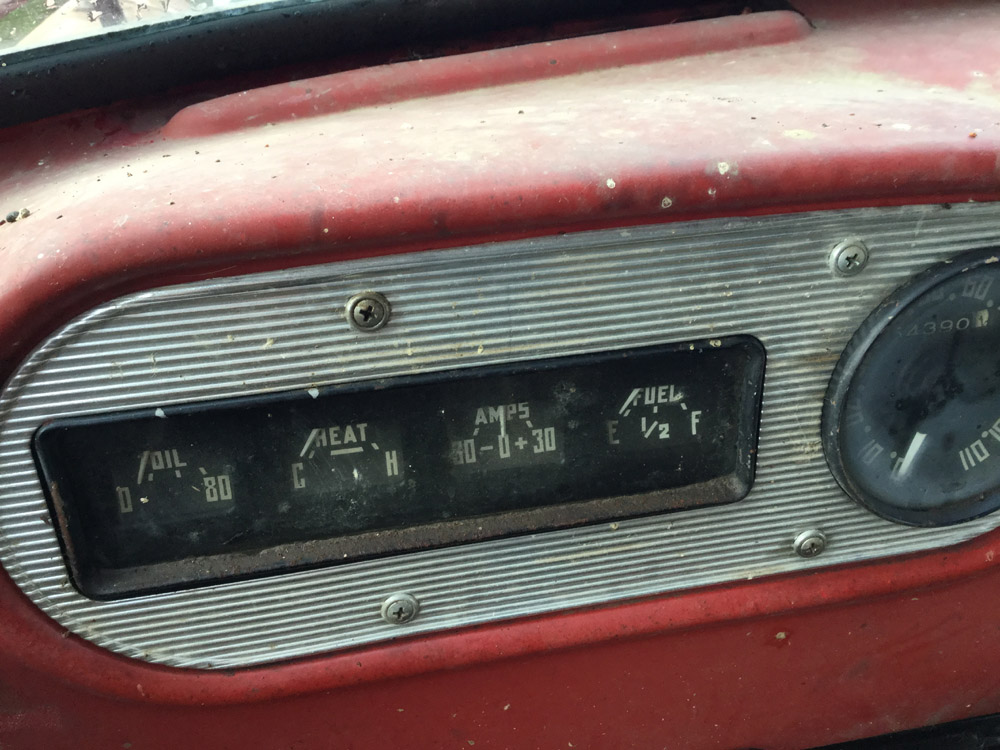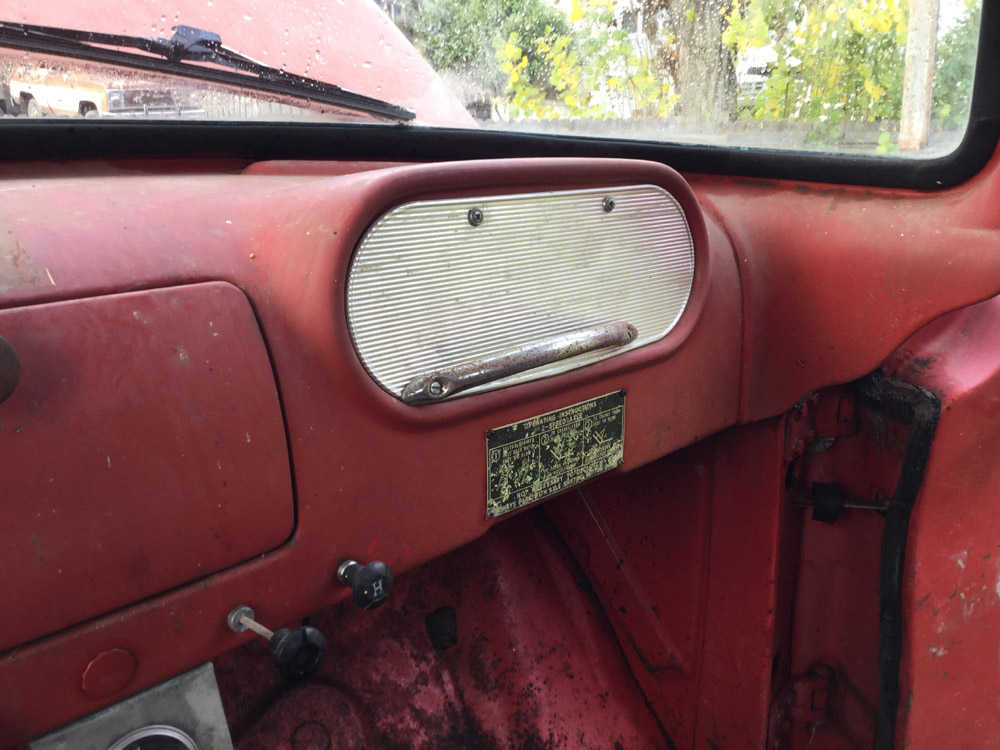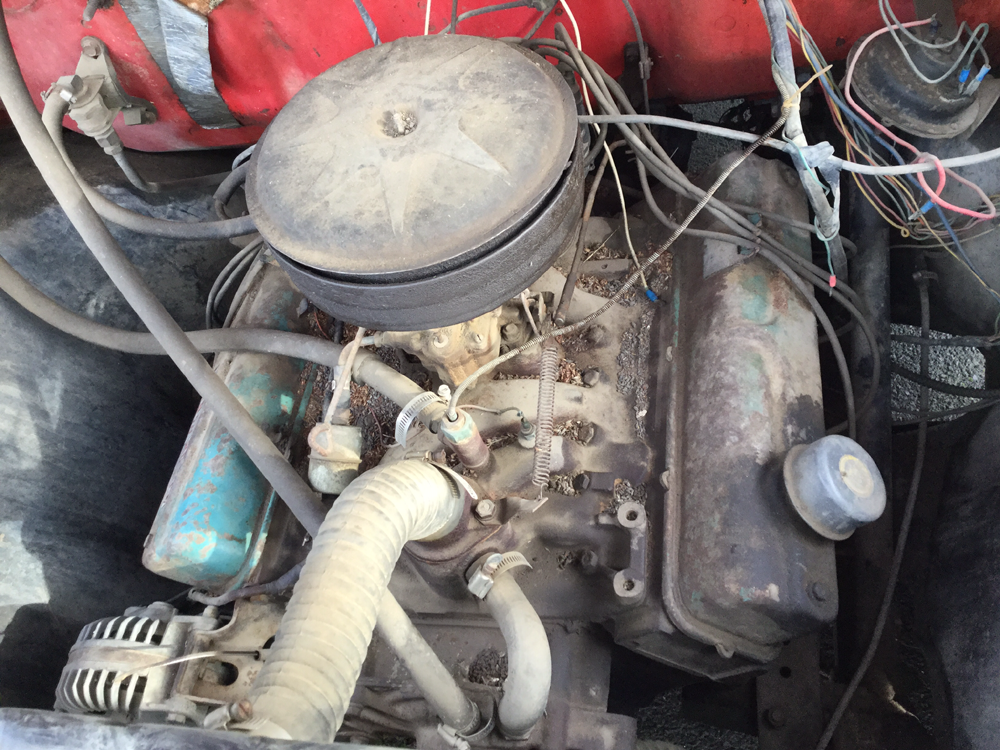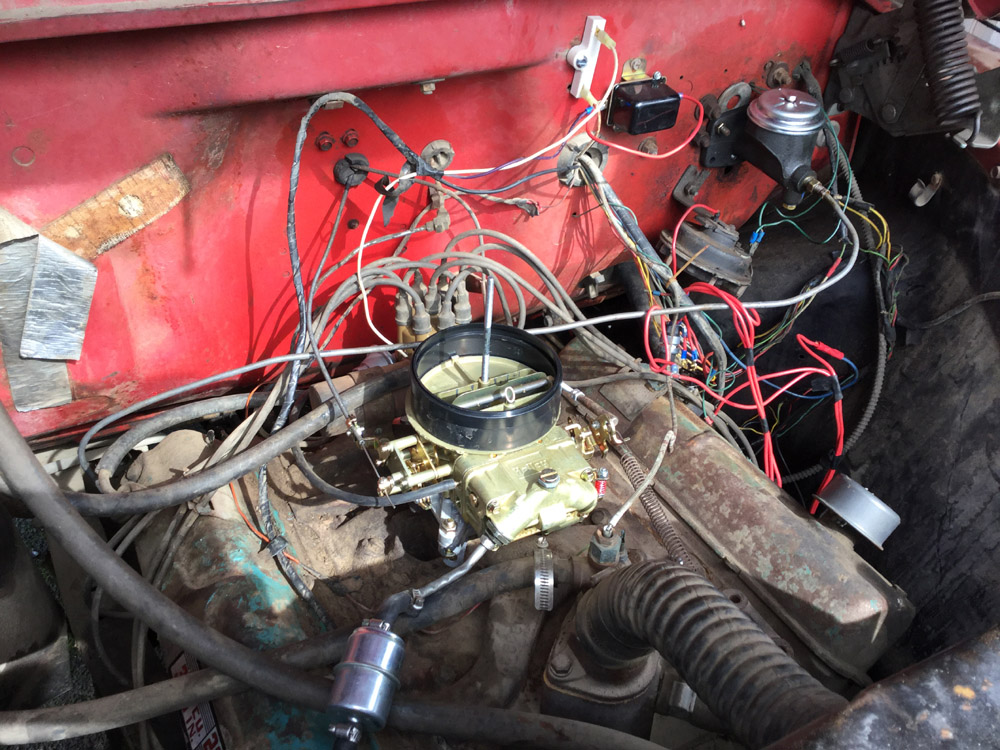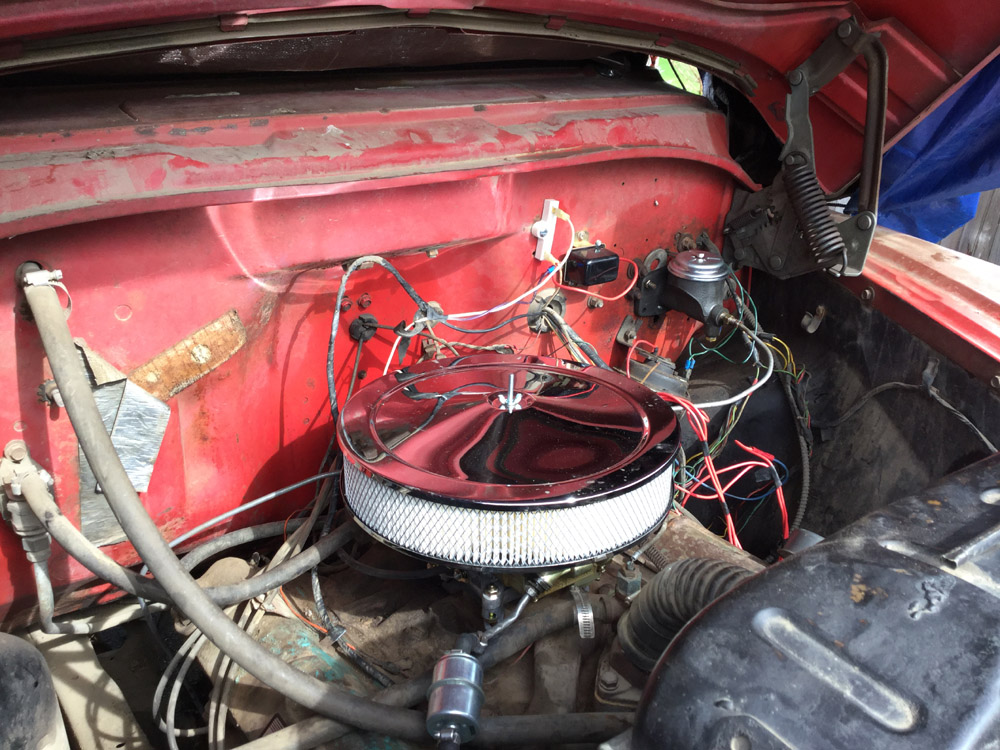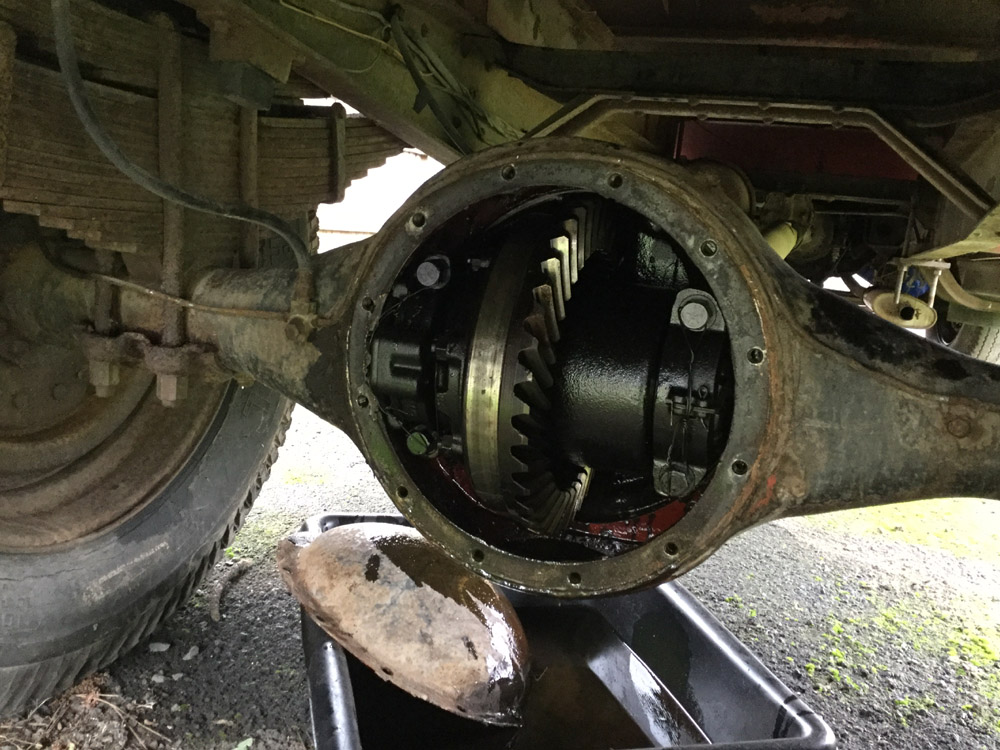 Dan also owned a 1952 Dodge B5 he found on Craigslist(see pictures below). It was on the last page, and about ready to expire. The truck was owned by the nephew of the original owner. The truck had been sitting in a garage for several years, after the original owner passed away. It had been converted to a 1973 318 engine with a 904 3 speed automatic transmission, and matching rear end from a Dodge Demon. It had not ran in years, and needed too much work for the nephew to tackle.

After swapping his deer rifle and some greenbacks for the truck, Dan loaded it up and took it home. The engine was good, but needed upgrades. He installed an Edelbrock Performer intake manifold and 650 Edelbrock Carburetor to start. Then he added a better ignition system. The lockup transmission had been ran out of adjustment so long, he had to rebuild it completely. He redid the seats and replaced a couple of windows and regulators. He also added a Fulton visor to give it some attitude. Dan went thru the brakes and electrical until it was road worthy. The truck became his daily driver for a couple years, until it caught the eye of a wheat farmer in Colfax, Wa. After some wrangling, the wheat farmer ended up with the 52, and Dan took in the 57 D500 as part trade on the deal. The truck still had the original steering and front axle, and that was next on Dan's list to upgrade. The truck was rust free, and always had a crowd around it, when he parked it and came back.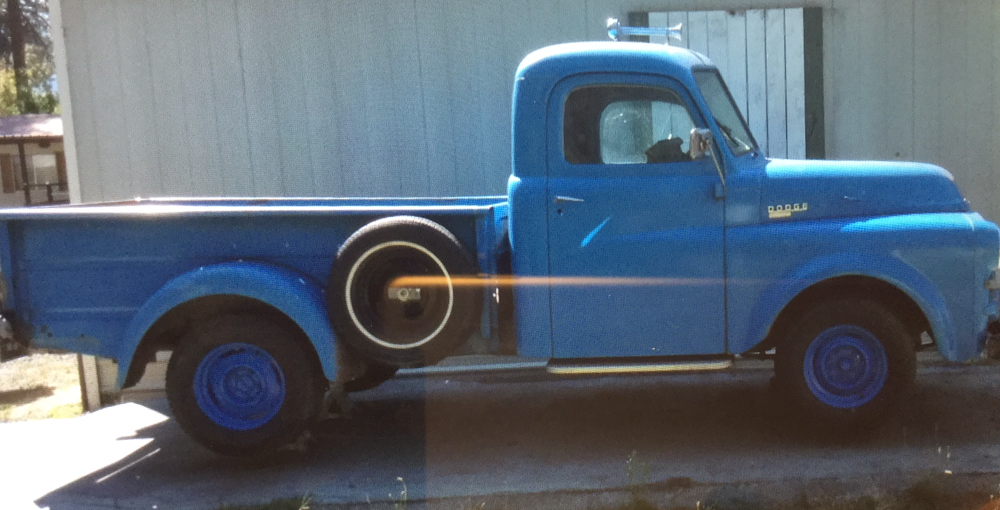 To learn more about Dan's 1957 Dodge Truck you can email him at: durdydingusmagee@gmail.com
---
Are you proud of your Dodge truck or car? Want to show it off? Please email me a pic along with a description of your vehicle and I will add it to the Gallery.




Joe Leonard 2017-05-11