---
Gallery Page 376
Darren Archer's 1976 Macho Power Wagon Dodge Truck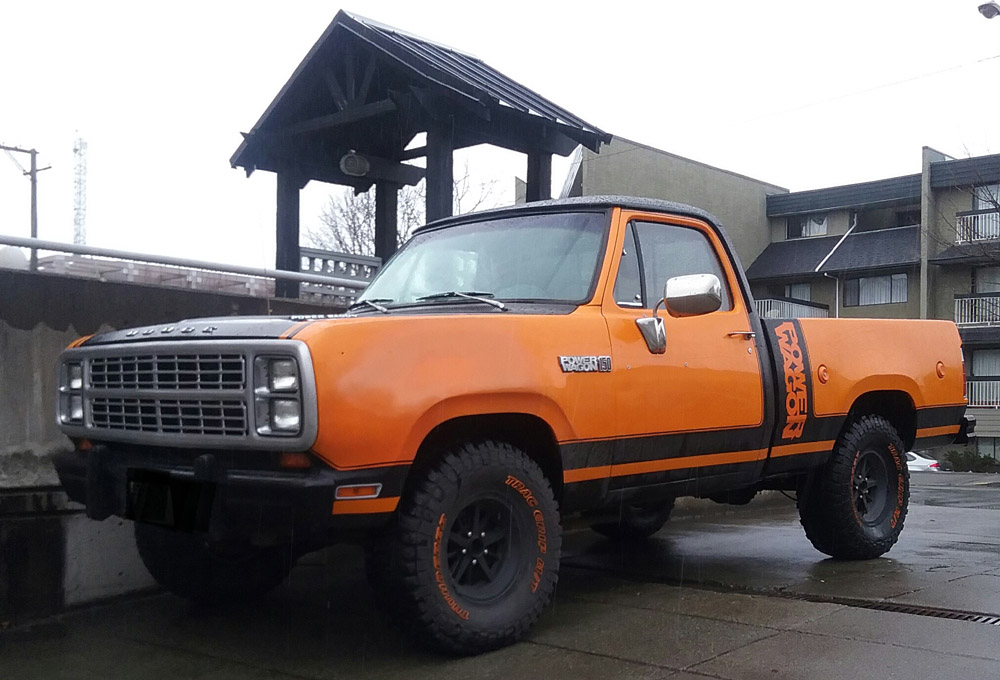 Darren lives in Victoria, British Columbia, Canada, and owns a 1979 Macho short box with dual tanks. It is missing the roll bar, which he would like to add. The truck is in pretty good condition except for an odd rust patch here and there. Mechanically it's solid. It has a 318 automatic with many upgrades like: bypassed the factory amp gauge, and runs the newer small style 120 amp alternator and starter out of a late model Dakota. It has an Edelbrock off road carburetor, Performer intake and timing chain, Flamethrower distributor, MSD wires, B&M converter and flexplate, plus much more. It's Darren's daily driver, and he wouldn't want to drive anything else. He absolutely loves it.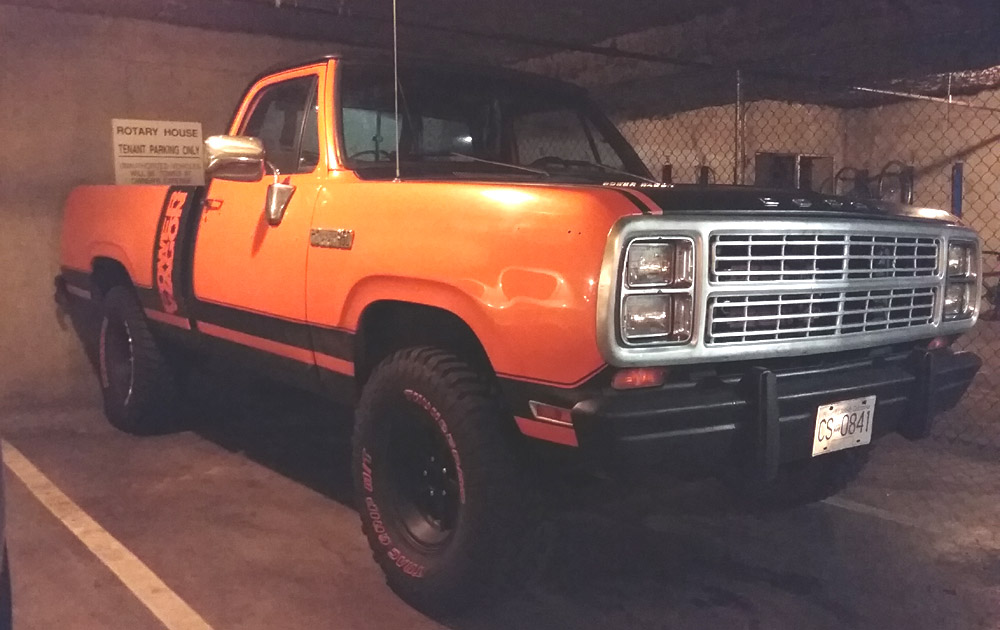 To learn more about Darren's Macho Truck you can email him at: 79360powerwagon@gmail.com
---
Are you proud of your Dodge truck or car? Want to show it off? Please email me a pic along with a description of your vehicle and I will add it to the Gallery.




Joe Leonard 2017-07-01