---
Gallery Page 379
Tom Dyer's 1976 W100 Power Wagon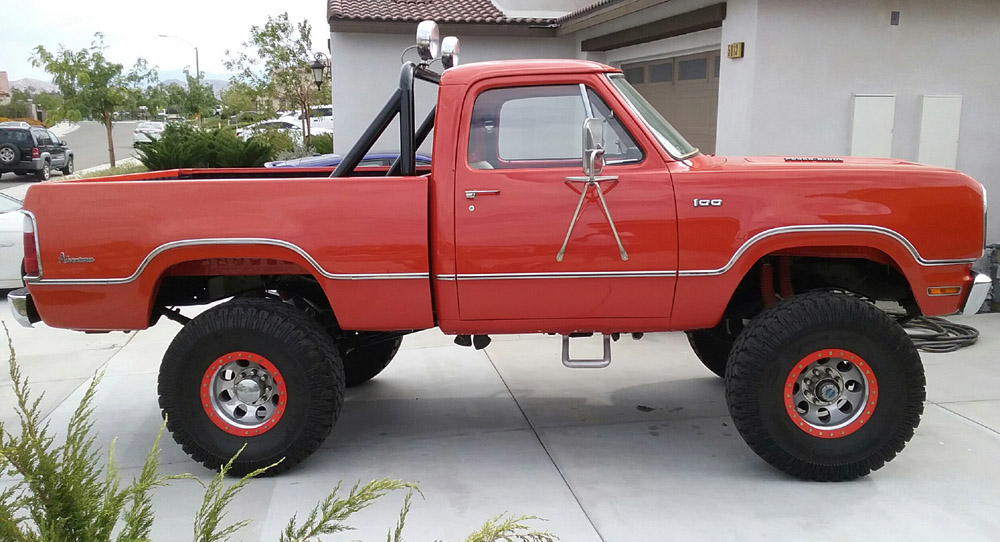 Tom has been the proud owner of this 76 Power Wagon since it was new. It is a California truck with no rust or accidents. Tom has made many updates to get his truck to the latest version. When Tom's kids were little, they would stack a couple of pillows between Tom and his wife, strap the kids in with the middle belt, load the gear in the back, and off they would go.

The truck sports new 2 part paint in its original spitfire orange color.

Tom's truck rolls on newly installed front and rear Dana 60 1 ton axles, 6" Sky Jacker suspension, and Pro Comp 37x13.50-16 tires on 16x10 Mickey Thompson Wheels. The wheel well openings were modified 3" in width to accomodate the 37" tires. The fender sheet metal and the original lip metal was utilized with length extensions for a factory finished look.

Tom's truck is powered by a rebuilt 318 with Edelbrock cam, lifters, manifold and carb and, of course, full length headers into Flow Master 40's. It has an A727 trans, NP203 transfer case fitted with Milemarker part time conversion, and Superwinch hubs up front.

The 3" roll bar is the first of its kind from Vic Hicky in 1977, with Pro Comp 130 explorer lights. The interior door panels, sun visors & arm rests were replaced with NOS black parts. The seat was redone in original pearl white. It has a 14" leather steering wheel and mini tach.

The truck has seen plenty of off roading in its life in the desert, mountains, national parks, and forging deep river crossings, with the fan sounding like a boat prop, and bed full of water like a swimming pool. The truck is still used to pull Tom's trailer loaded with ATV's. Tom says he is lucky at his age to still be able to get in and enjoy it. This was the first brand new vehicle he and his wife ever bought. Tom has been married for 44 years, and feels he is a better man for it. Tom also owns the 1944 MB Jeep he learned to drive in, and a 69 Road Runner.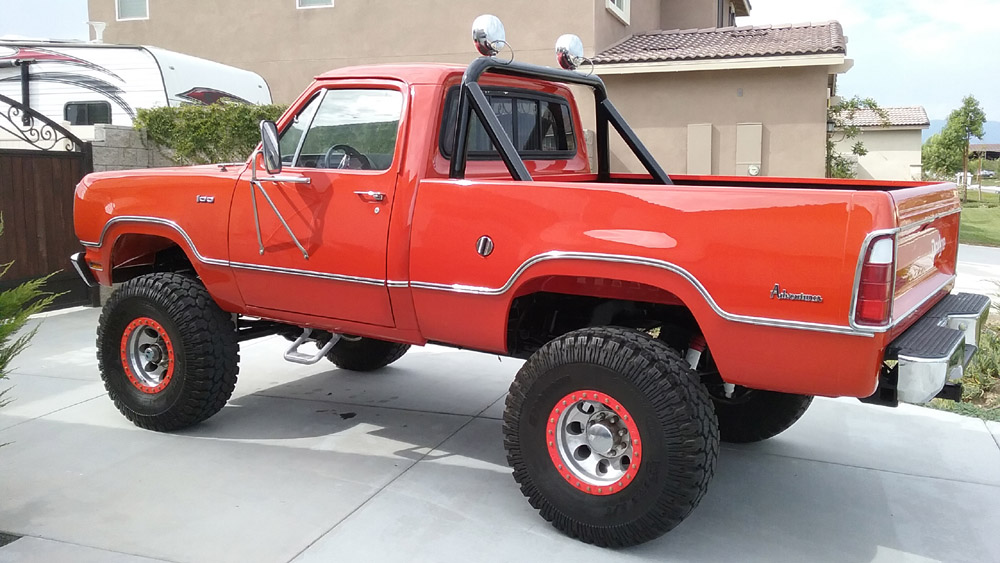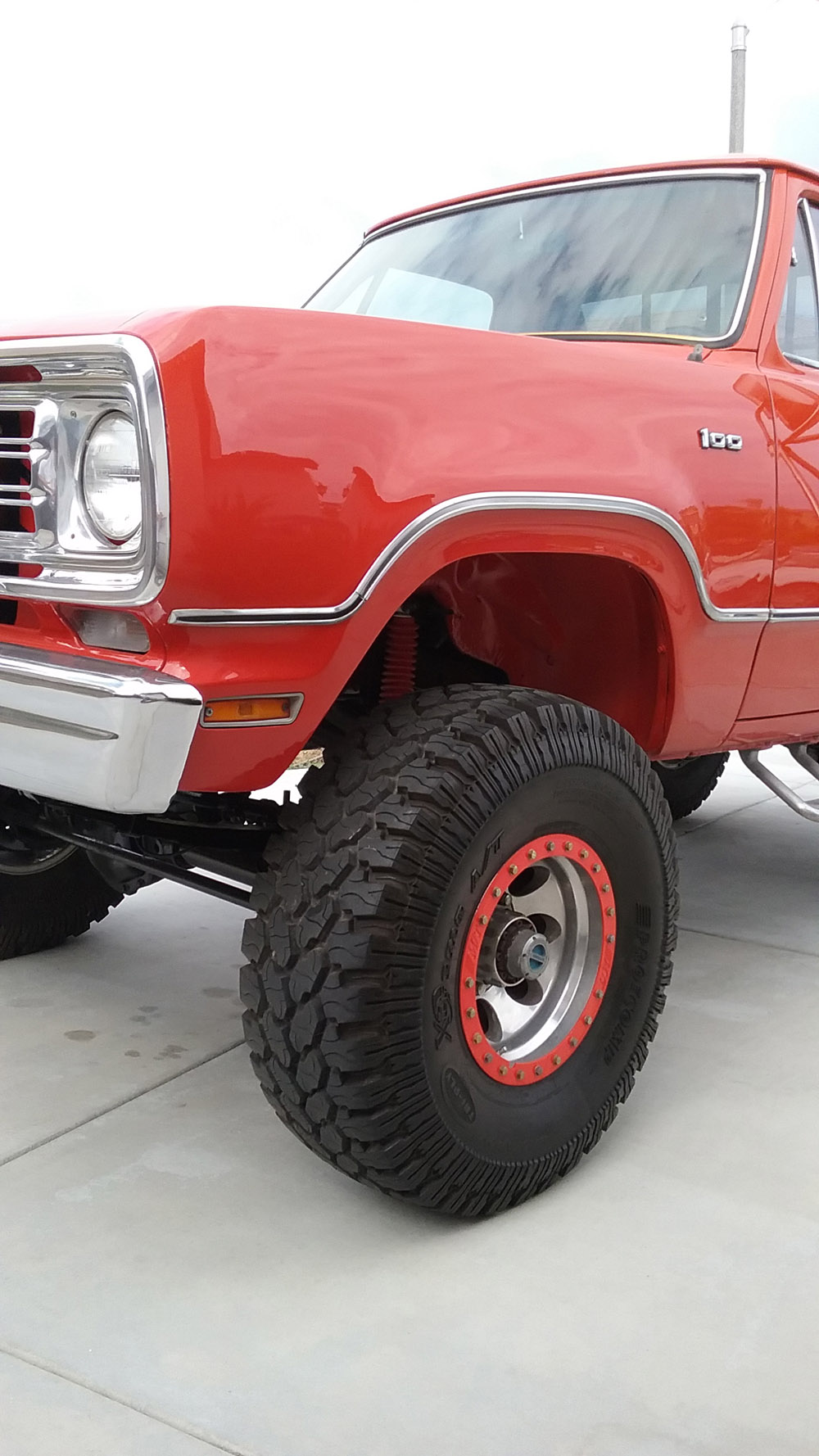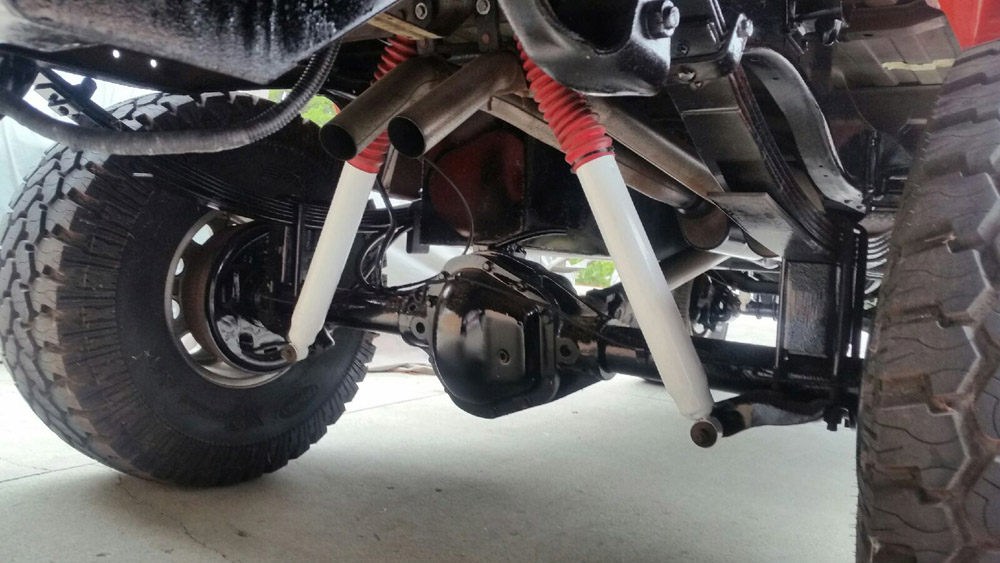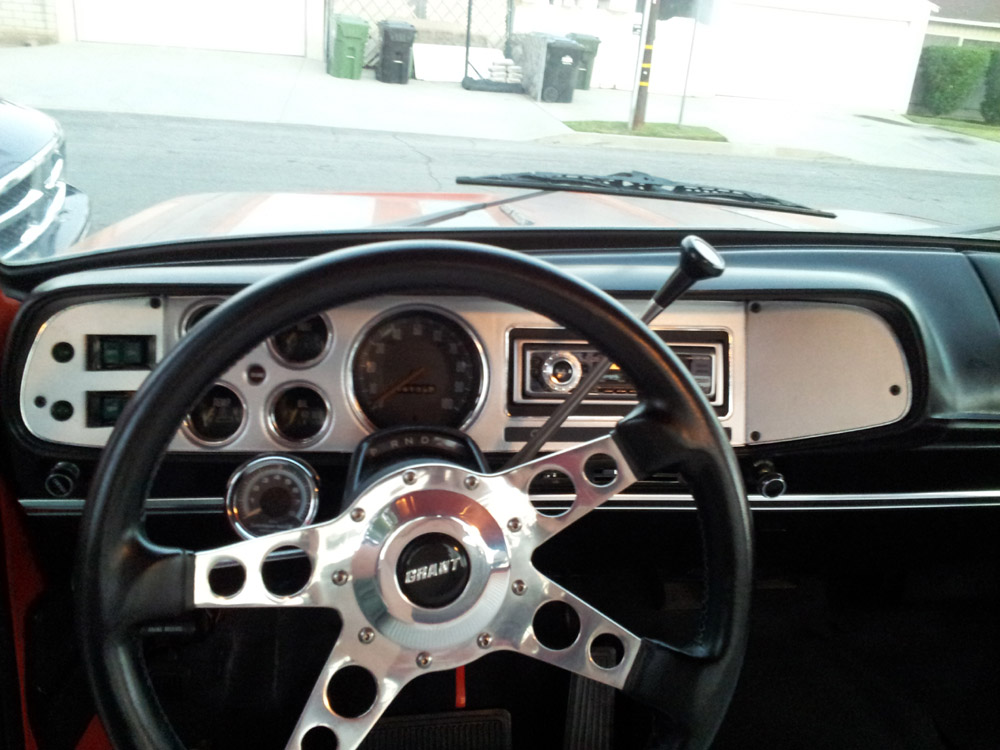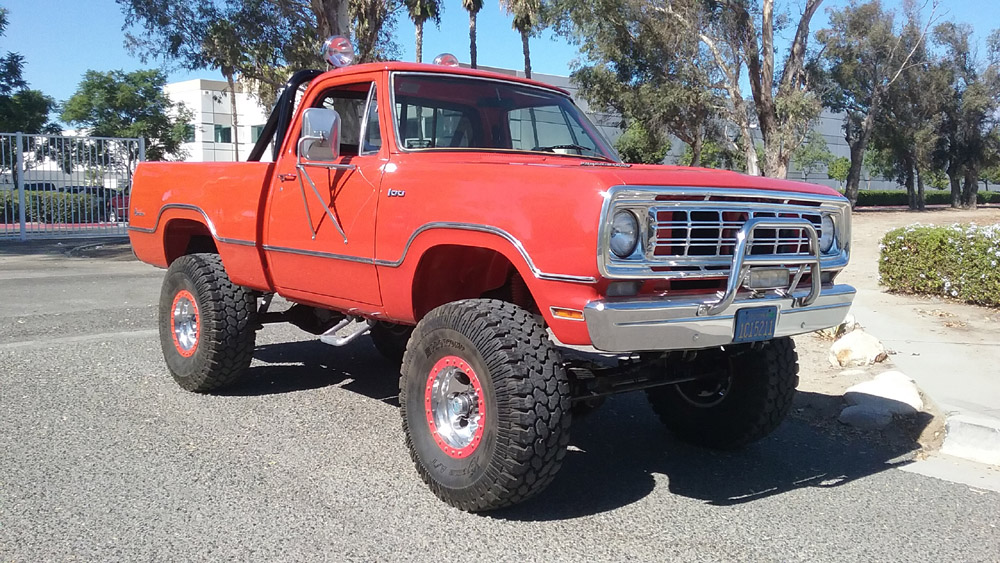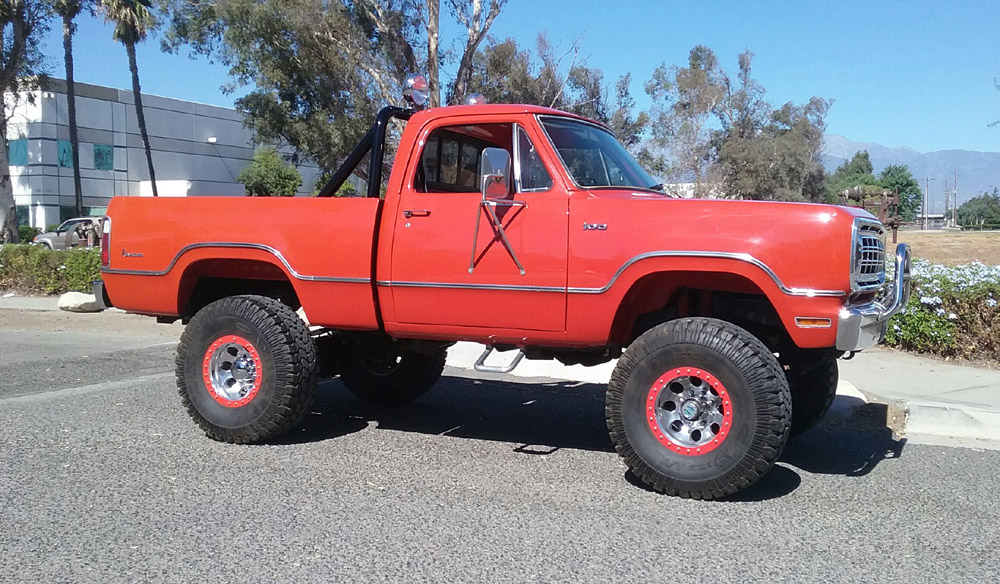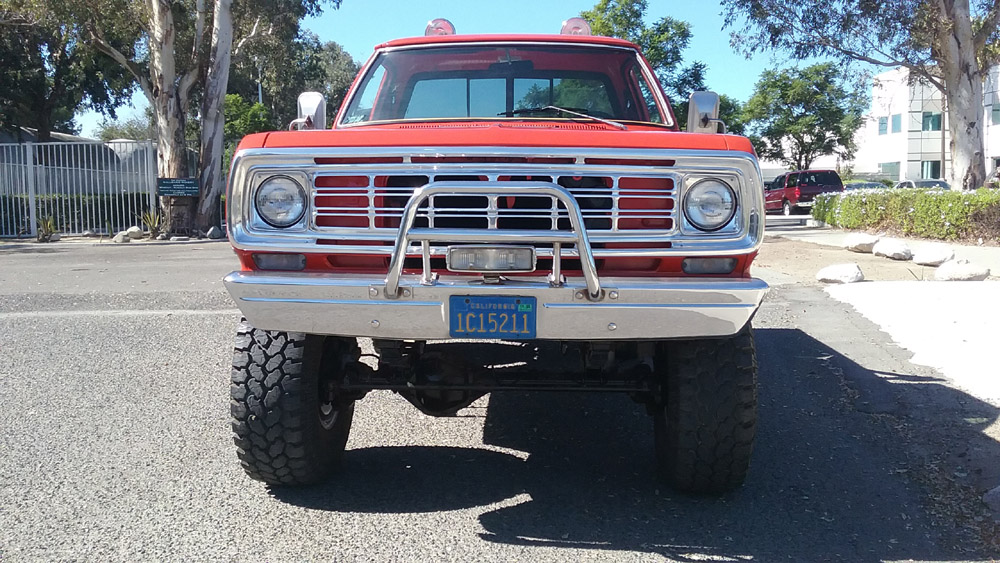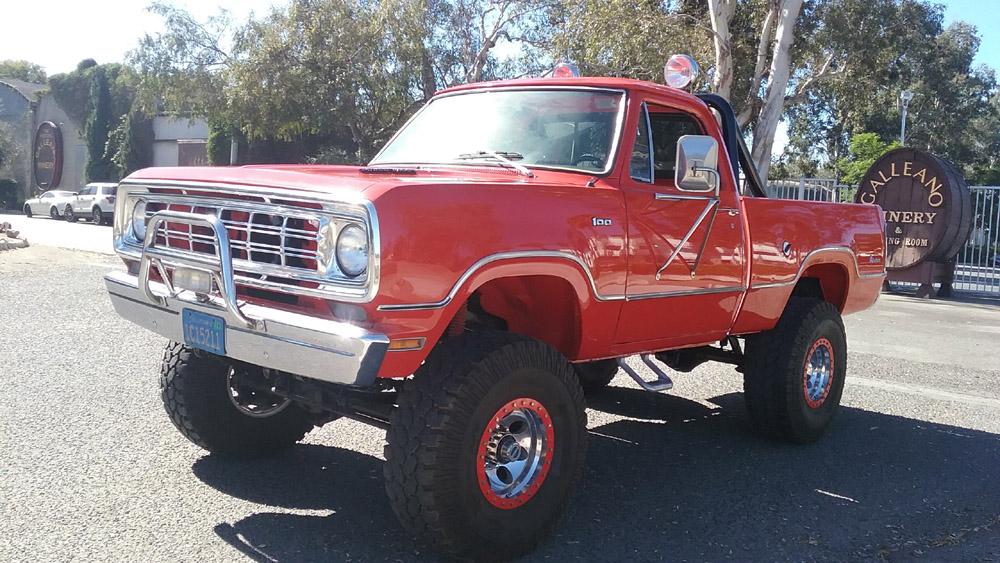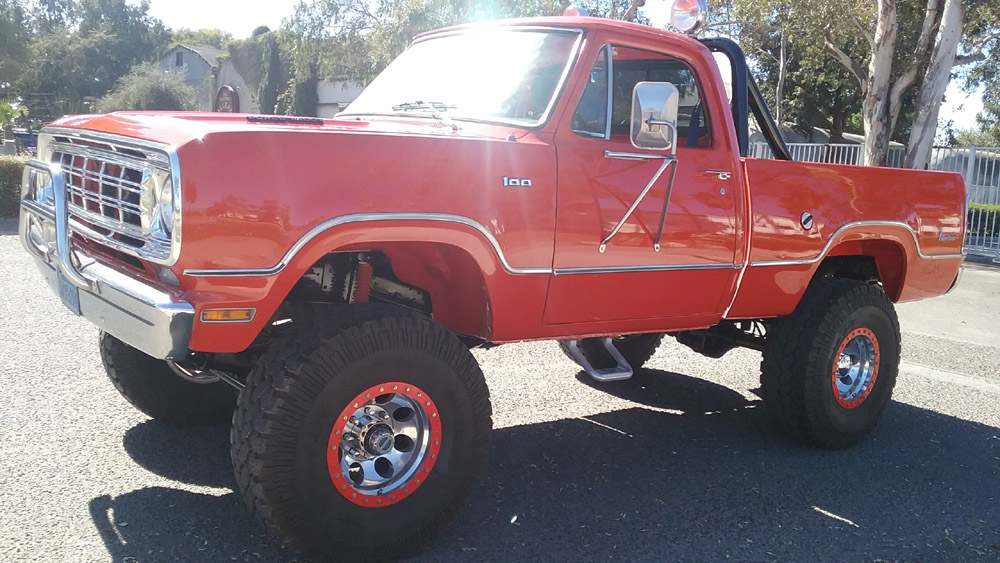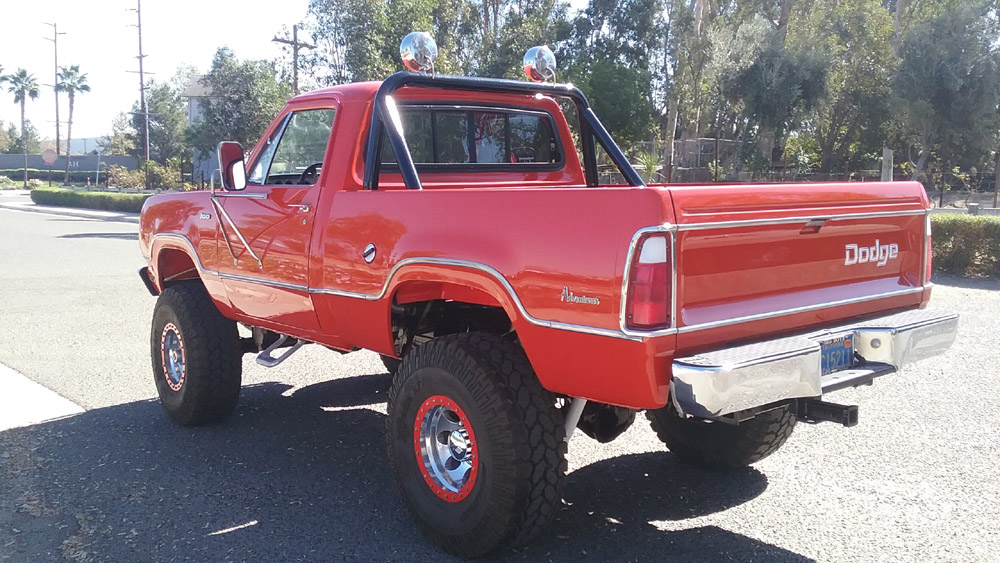 UPDATE (December 2017): Below are pics of the truck, one of which shows the truck with the paint it carried for 40 years prior to new repaint.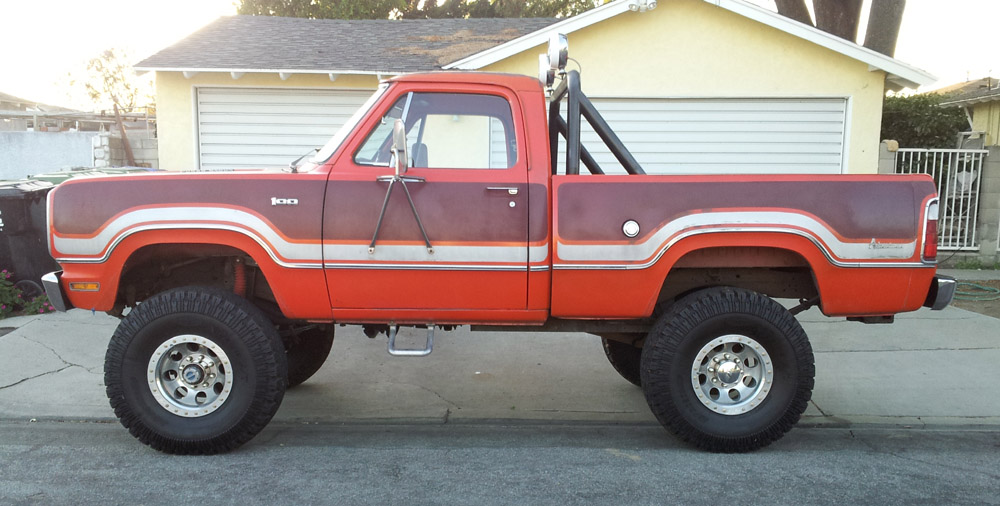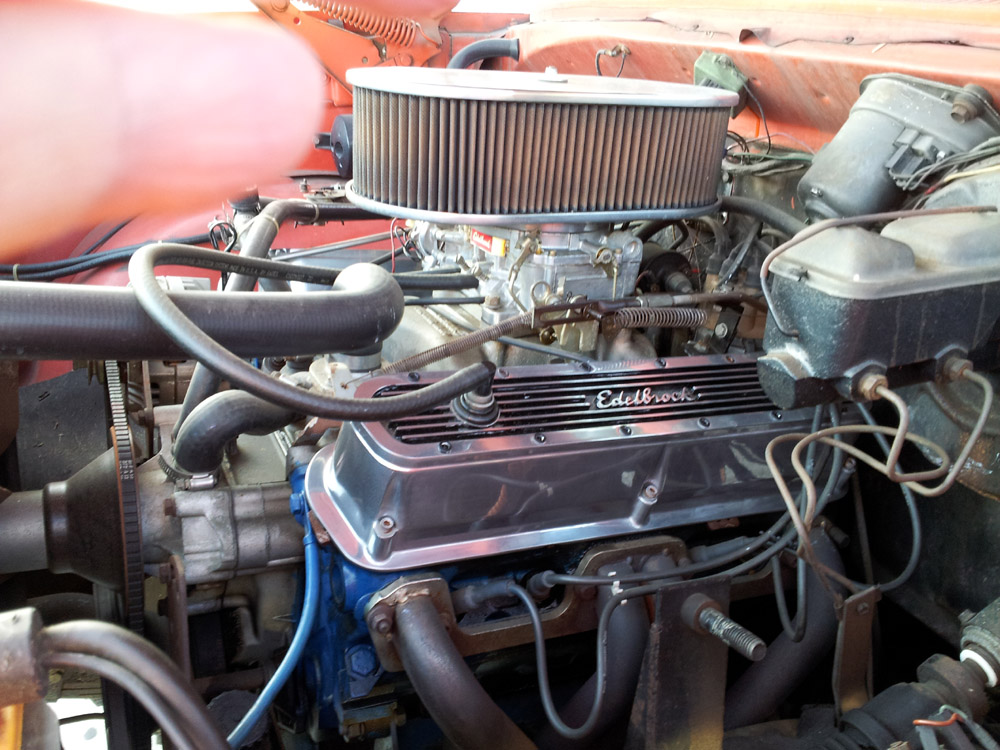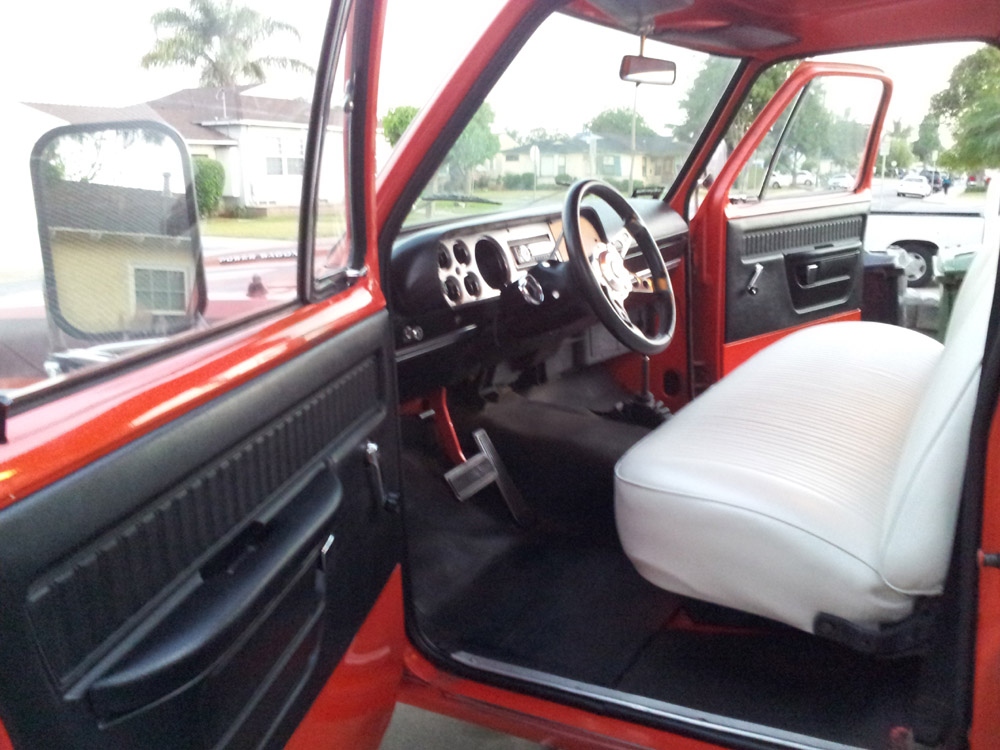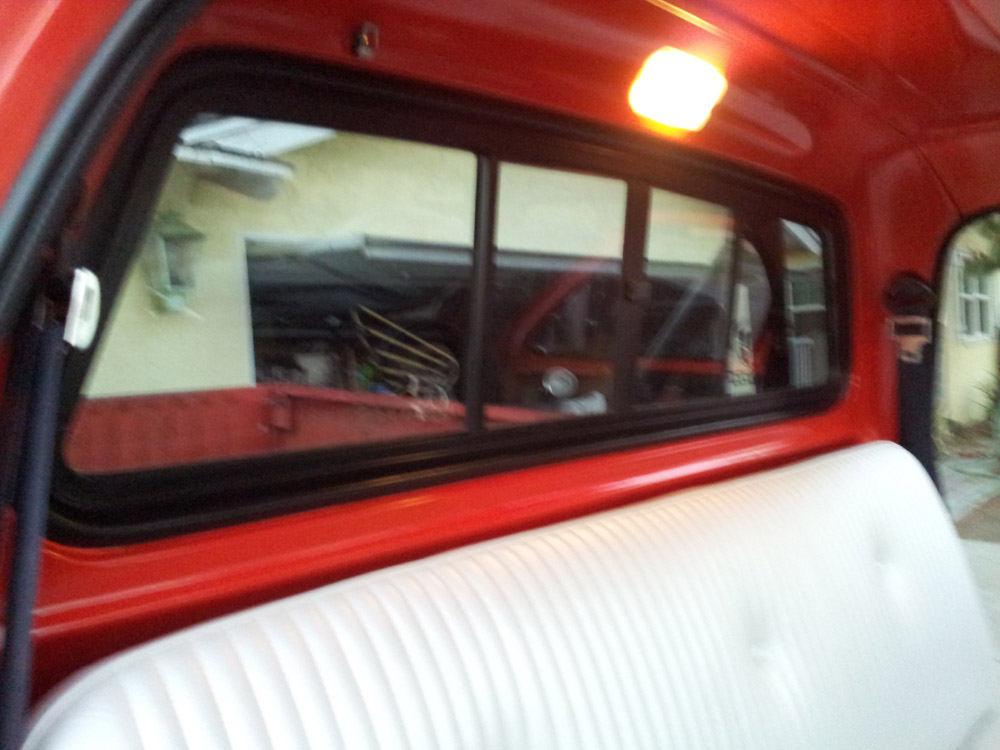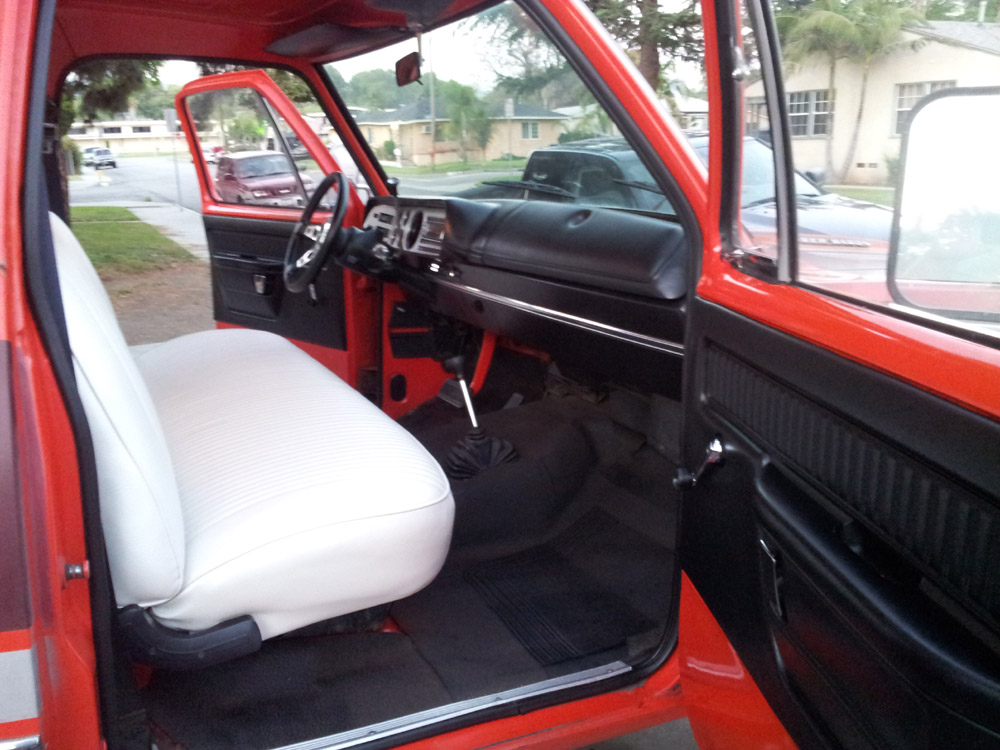 To learn more about Tom's 1976 Power Wagon you can email him at: tdyerpts@aol.com
---
Are you proud of your Dodge truck or car? Want to show it off? Please email me a pic along with a description of your vehicle and I will add it to the Gallery.




Joe Leonard 2017-12-17