---
Gallery Page 387
Brendean's 1976 D100 Dodge Truck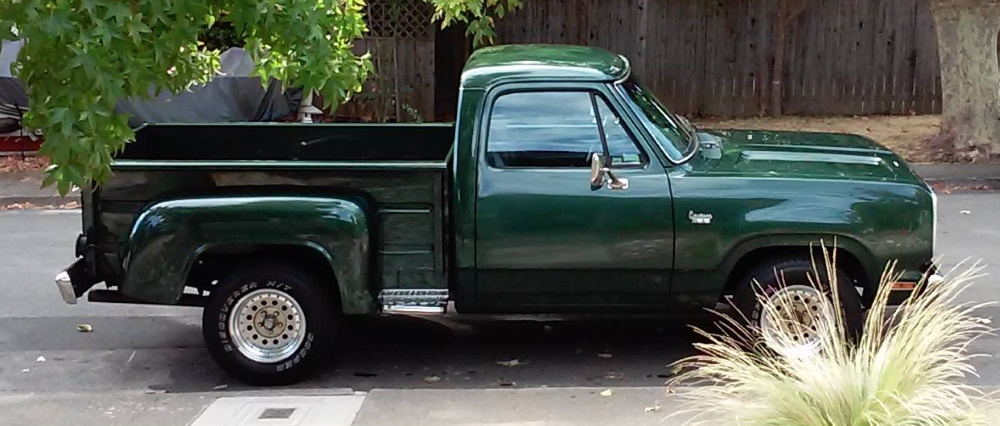 This was originally Brendean's Grandfather's truck. His Grandfather used the truck to take his Dad and his Uncle on trips from California up through Oregon. Later, Brendean's Uncle bought it from his Grandfather, and eventually sold it to his brother-in-law (husband of Brendean's Aunt), who used it as a work truck for many years. When he was 16 and in high school, Brendean bought the truck from his uncle-in-law, and he has had it ever since. When he bought it, the truck was rusty, dented, and had a lot of bondo patches. When Brendean graduated from law school, he gathered lots of parts, and had a body shop bring it back to life, as a gift to himself.

The truck is a 1976 D100, with a 318 V8, and a wood bed. When Brendean bought the truck, it had the decals of a Warlock inside and out, but it no longer had the stock rims, or steering wheel. He has been unable to confirm whether it is a true Warlock, or simply a clone. The dash had remnants of the old gold trim. Brendean hasn't put Warlock decals back on the body yet.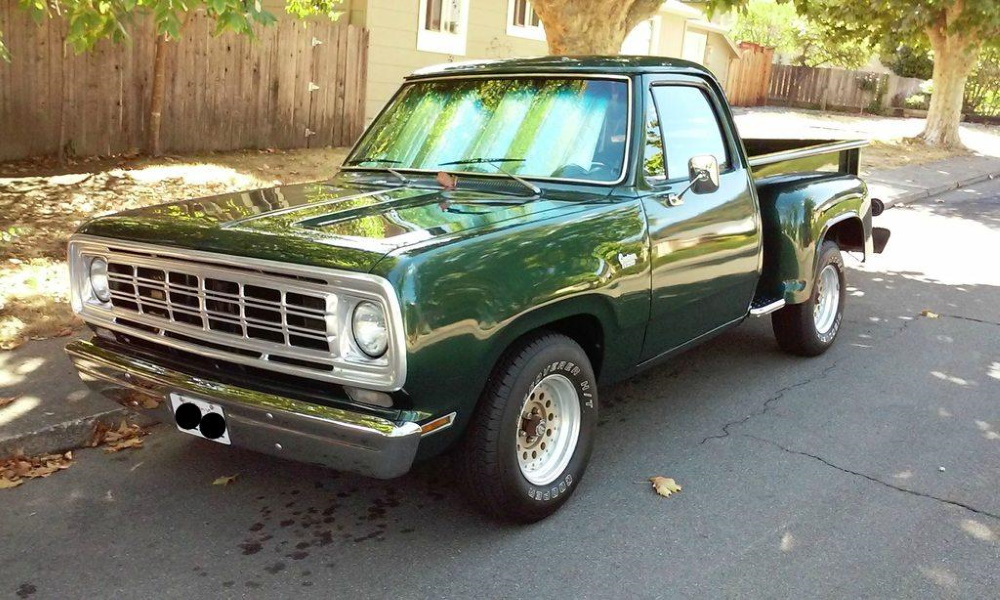 To learn more about Brendean's 1976 Dodge truck you can email him at: brendeanluce@gmail.com
---
Are you proud of your Dodge truck or car? Want to show it off? Please email me a pic along with a description of your vehicle and I will add it to the Gallery.




Joe Leonard 2020-01-01