---
Gallery Page 392
Sean Kendrick's 1975 Dodge Power Wagon W200


Sean owned a 1980 W200 with 60,000 miles on it 15 years ago, and said that truck was amazing. He sold it for what at the time; he thought was a crazy amount. He always regretted selling it. He found a 1975 Dodge Power Wagon 3 years ago, and was hoping to get the same reliability. As he dug into it, he discovered everything was shot. The only thing he hasn't replaced, or rebuilt was the NP203.

Sean's truck now has:
Rebuilt 318 with 2bbl
Rebuilt 727
All new wiring
Rebuilt Dana 60's front and rear.

He now loves his truck, but says he has spent WAY too much on it.
Sean currently uses it as a ranch truck in west Texas, and it sees 100's of miles off road every month.

Last 2 things it needs are AC and a 4BT Cummins.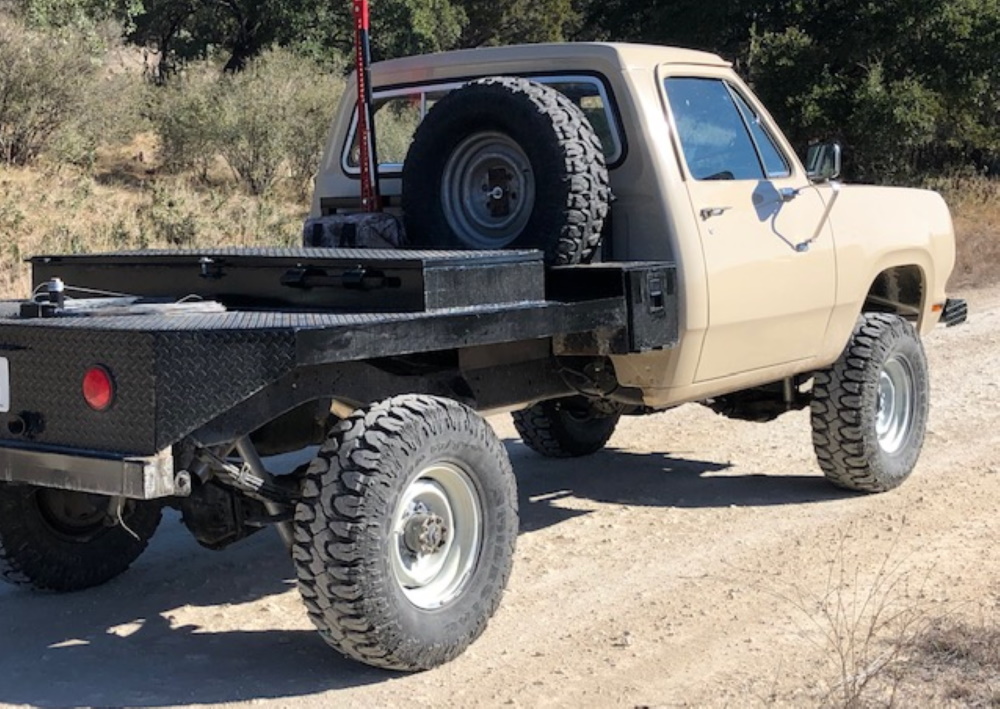 To learn more about Sean's 1975 Dodge truck you can email him at: sean@stowersranch.com
---
Are you proud of your Dodge truck or car? Want to show it off? Please email me a pic along with a description of your vehicle and I will add it to the Gallery.




Joe Leonard 2020-09-10