---
Gallery Page 394
Dan Dunlap's 1990 Ramcharger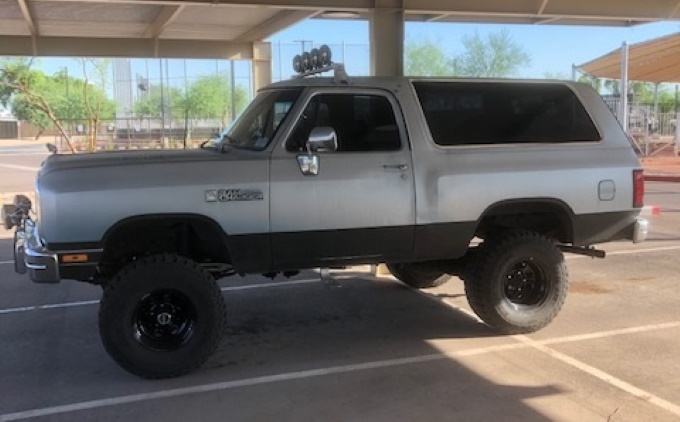 Dan has owned his 1990 Dodge Ramcharger for 16 years. It has 160K original miles, a bone stock interior with automatic transmission, A/C, cruise control, 318 motor, AM-FM radio with a CD player. It also has ceramic headers, #40 exhaust and no cat. Dan's Ram Charger has Rough Country suspension with a 5" lift, 33 x 15 Mickey Thompson tires, and black Craiger wheels. Best of all, it has 456 gears front and rear.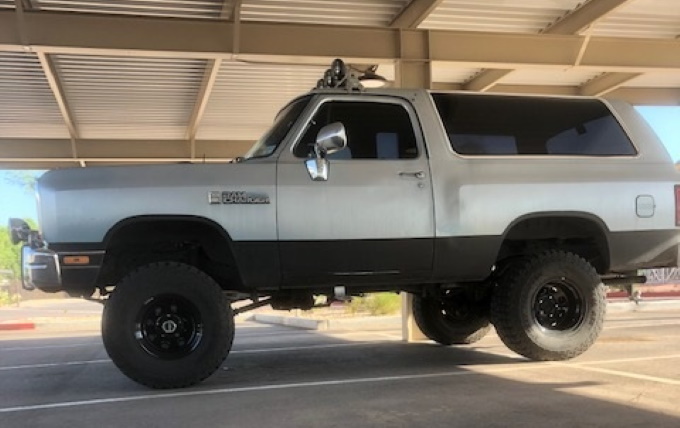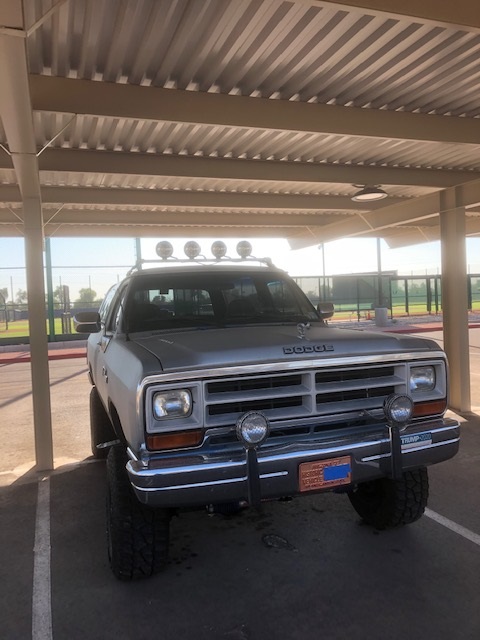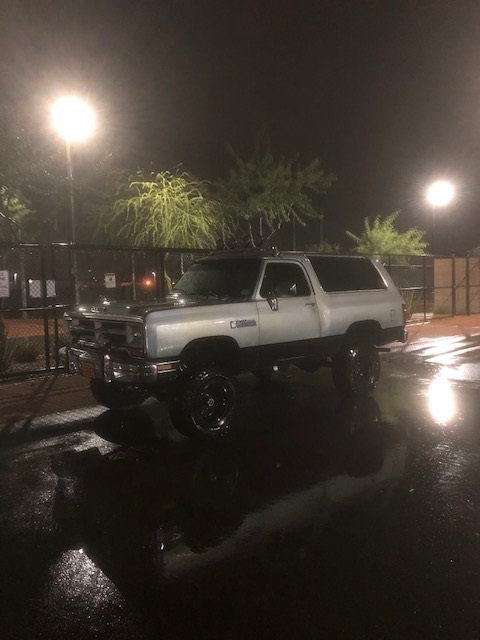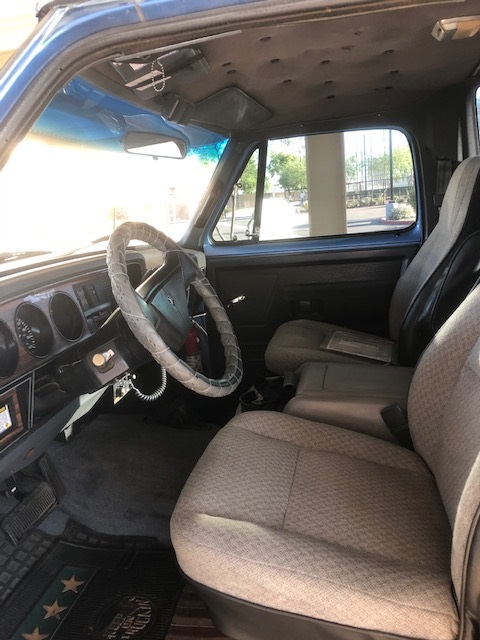 To learn more about Dan's Ramcharger you can email him at: Dan.Dunlap@brewers.com He lives in Phoenix AZ.
UPDATE (July 2021): Dan has decided to sell his Ramcharger. He is asking $15,900 OBO.
---
Are you proud of your Dodge truck or car? Want to show it off? Please email me a pic along with a description of your vehicle and I will add it to the Gallery.




Joe Leonard 2021/07/19