---
Gallery Page 11
Sam Loves His Trucks!
Sam has several trucks. The first is a 1978 W150 Club Cab 400 Big Block, auto, a/c, am/fm stereo, with the Adventurer SE package, tilt, clock. volt/vac gauges, cargo lamp, dual tanks, tow package with step bumper and trans cooler, 3.55 gears, 5 slot chrome wheels, and skid plates. This was a 2 owner truck before Sam got it. The truck came from Washington and has 51K original miles on it...and it was all original. It was a great find for $2800!

Sam's second truck is a 78 Ramcharger SE 440, auto, tilt, cruise, highback buckets, deep tint windows, tach, volt/vac gauges, roll bar, am/fm/cb radio, a/c, 5 slot chrome wheels, 35 gal fuel tank, 3.55 gears with sure grip, skid plates...and everything works! He is the 2nd owner of this truck and loves it. He wishes they would still paint vehicles like they did back then.

Sam also has a 76 D100 and a 78 "Macho" truck. If you would like to ask Sam some questions about these vehicles please contact him at: Dynotunelilred@aol.com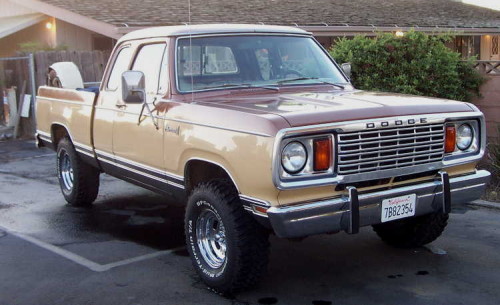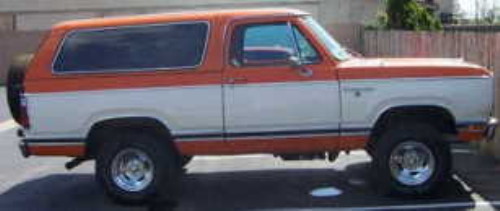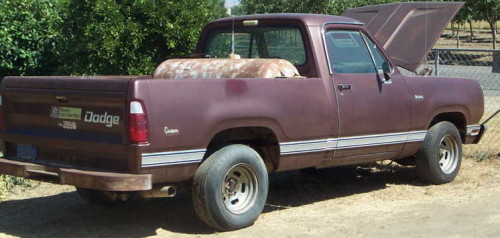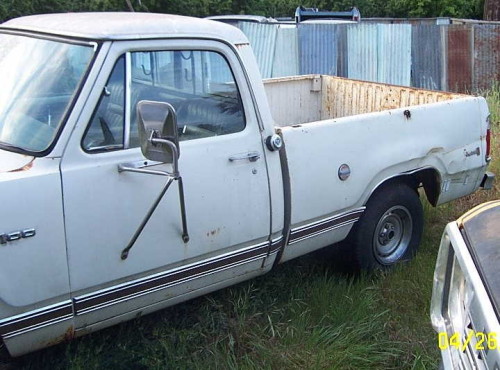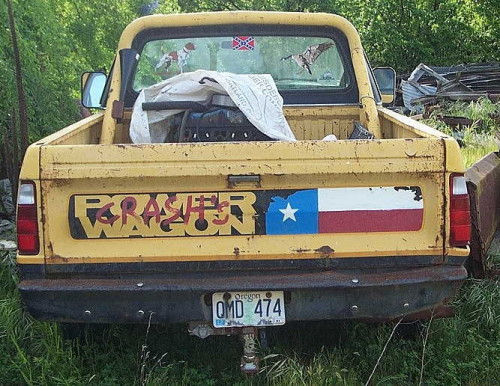 Sam also has other trucks: Click HERE to view Sam's 1980 Big Horn gallery page. Click HERE to view Sam's 1979 Palomino page.
---
Are you proud of your Dodge truck or car? Want to show it off? Please email me a pic along with a description of your vehicle and I will add it to the Gallery.




Joe Leonard 2008-01-31