---
Gallery Page 122
Sam Bledsoe's 1980 Big Horn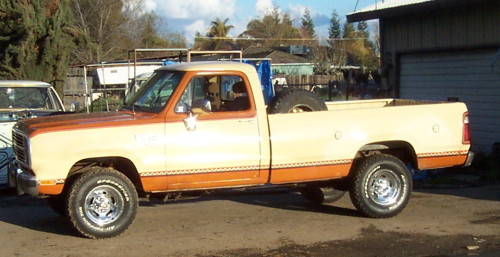 Sam's discovered his 1980 Big Horn was a spin off of the 79 Palomino truck, and had the same saddle blanket seat, with a similar indian motif, so he figured he had to have it since he is a real Palomino lover. The LWB 4x4 was purchased from Glenn Krider in Illinois, and Glenn had taken good care of it. It is rusty by the nature of the area that it came from, but it still is a neat truck. It is spec'd out with a 318 2BBL, 435 4 speed, a/c, dual tanks, clock, am/fm sterro, 3.21 gears with sure grip, and the protection package and chrome rear step bumper.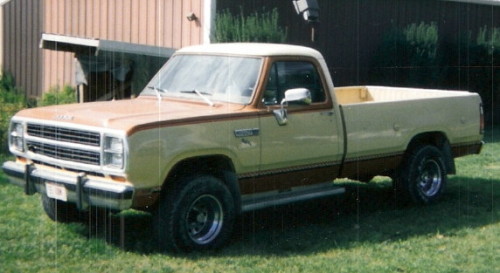 If you would like to see some of Sam's other trucks including a 78 W150 HERE . Click HERE to view Sam's 1979 Palomino gallery page.

Sam is very knowledgable about these trucks. If you have questions for him please feel free to contact him at: Dynotunelilred@aol.com


---
Are you proud of your Dodge truck or car? Want to show it off? Please email me a pic along with a description of your vehicle and I will add it to the Gallery.




Joe Leonard 2007-12-16