---
Gallery Page 148
Wesley Vork's 1969 Dodge L-1000 Tractor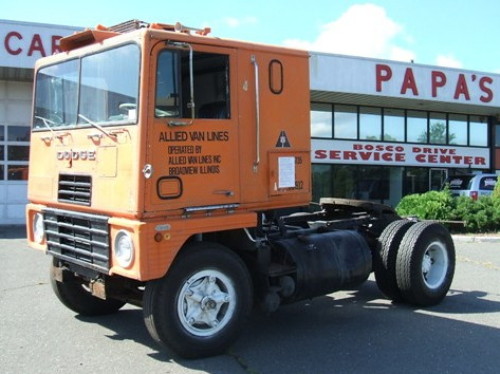 By the early 60s, Dodge had evolved into a full line vehicle manufacturer including Medium and Heavy Duty Trucks for the commercial market. In 1964, the latest generation of Medium and Heavy Duty Dodge Trucks hit the road including this Dodge COE (Cab-over-Engine) L-1000 Series Tractor Truck. The 900 and 1000 Series COE Trucks were built from 1964 to 1972 at Dodge's plant in Warren Michigan.

The COE design became popular with over the road drivers by providing improved visibility and a shorter turning radius. They were available with gross tonnage capacity up to 80,000 pounds in either single or tandem rear axels.

COEs were available in 4 Cab sizes, the City or short cab and three sleeper class units of, 36", 48" and 54". Built all of aluminum by the Alcoa Company, the Dodge cab was all new and, oddly enough, shared with Ford Motor Company the basics of Ford's COE truck design.

Cummins or Cat power was available with up to a 16 speed transmission and axel configuration.

This L-1000 is powered by a Cummins 6 cylinder engine with a Fuller 10 speed transmission and no power steering.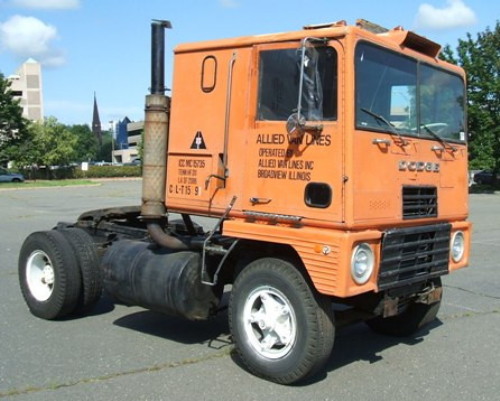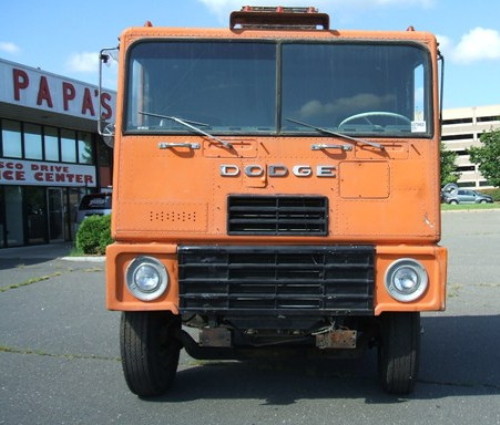 UPDATE: Below are some recent pictures: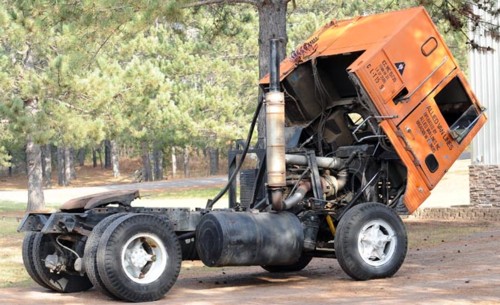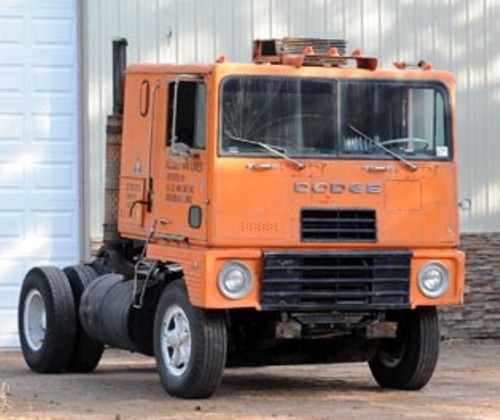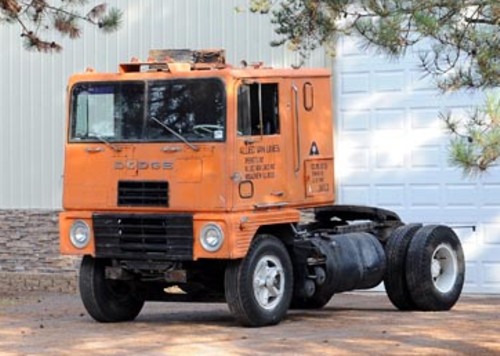 You can email Wes at: wesvork@hotmail.com
If you would like to see Wes' Bighorn CLICK HERE,
---
Are you proud of your Dodge truck or car? Want to show it off? Please email me a pic along with a description of your vehicle and I will add it to the Gallery.




Joe Leonard 2013-04-04