---
Gallery Page 227
Kevin Isenberg's 1998 Ram SS/T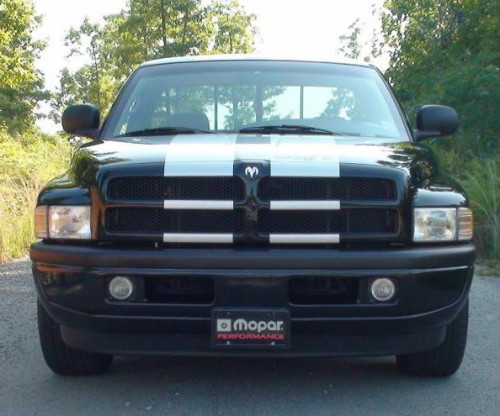 Kevin bought his 1998 Ram SS/T new. The only modification he made to the 5.9 was a K&N air filter. He lowered the truck with Belltech leafs in the rear and coils up front.

He doesn't plan any other modification now that he owns has a 1980 D-150 to play with. The 1980 is much cheaper to modify. According to Kevin, you have to spend $3 on the 5.9 for every $1 on the 440 and it still won't be near as powerful.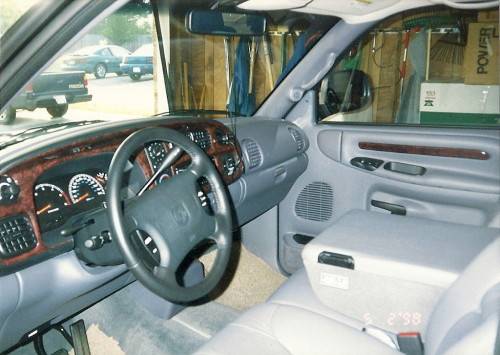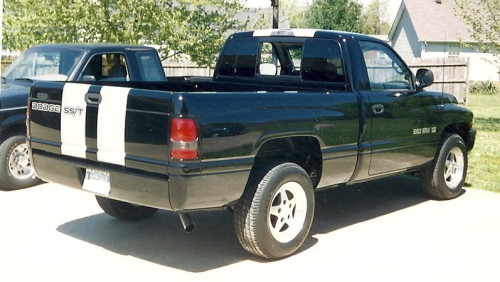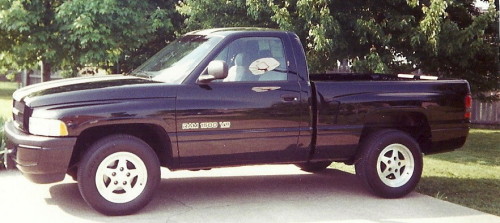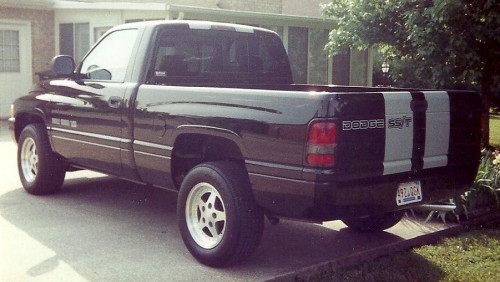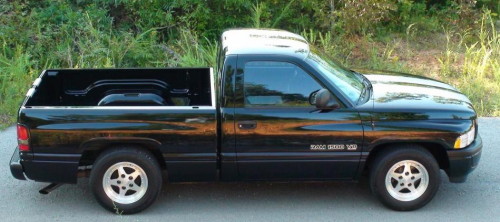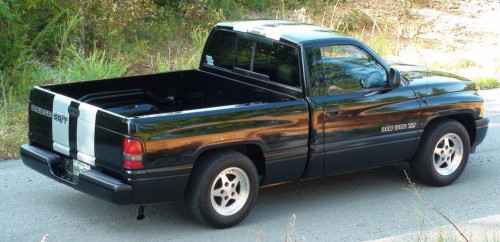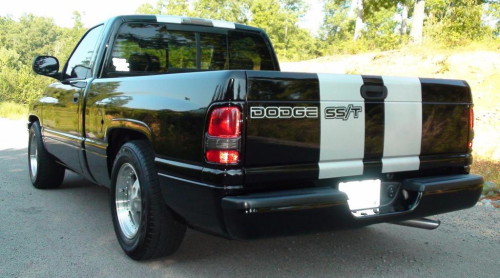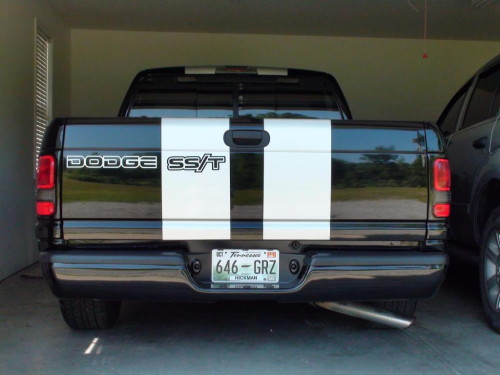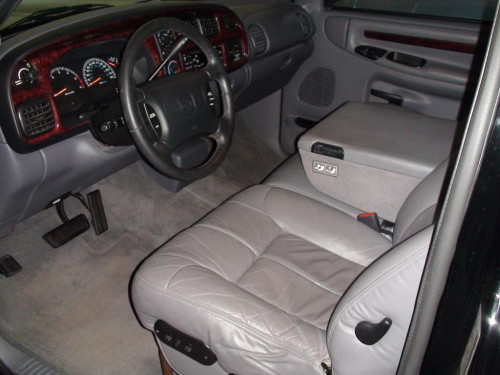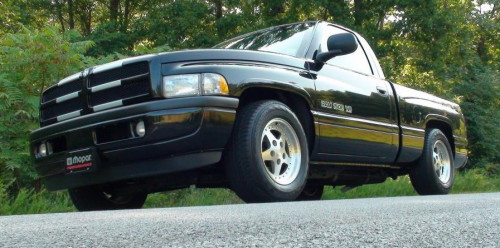 Click HERE to read about Kevin's 1980 D150 Dodge Truck.



To learn more about Kevin's 1980 or 1998 Dodge trucks you can email him at: kevinisenberg@bellsouth.net


---
Are you proud of your Dodge truck or car? Want to show it off? Please email me a pic along with a description of your vehicle and I will add it to the Gallery.




Joe Leonard 2010-1-2