---
Gallery Page 269
Volker Mensing's 1978 Adventurer SE 150 Dodge Truck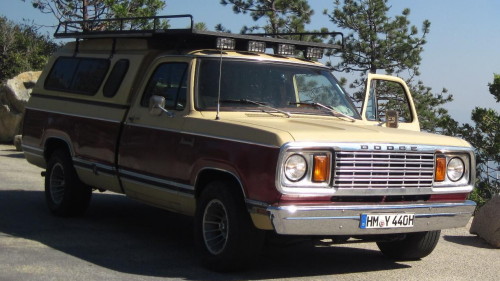 Volker is from Germany and owns a 1978 Adventurer SE 150 with the original 440. He bought the truck in Texas (near Dallas) from its first owner. It was used around his farm until September 2010, when Volker bought it.

Volker drove the truck from Texas to Miami, Florida where he shipped it to Germany. From November 2010 until June 2011, the Adventurer SE got a total restoration.

It was a frame off restoration, complete with new brakes and suspension, new rebuilt 440 and 727. It has a complete new interior. Volker also put a camper shell on it with a roof rack for outdoor activities. After he finished the project, he shipped it back over to Los Angeles. They started a road trip in July 2011 up the west coast and across the nation from Portland, Oregon to Washington DC. They used the truck as swepper truck for the Roll Over America Tour ROAM. They then contiued the trip down the east cost to Miami. In total, they drove over 10,000 miles. They had a great tour of the USA and enjoyed seeing it in Volker's Adventurer. Now the truck is back in Germany, waiting for the next Tour in 2012 to the north cape.

They drove on Volker's German registration and plates and got stopped many times by the cops asking where they came from, and asked why they shipped an American truck from Germany to the US for Holidays.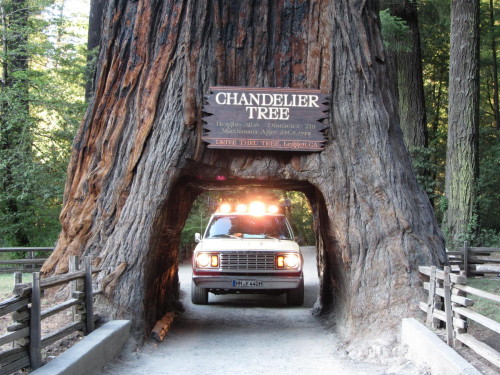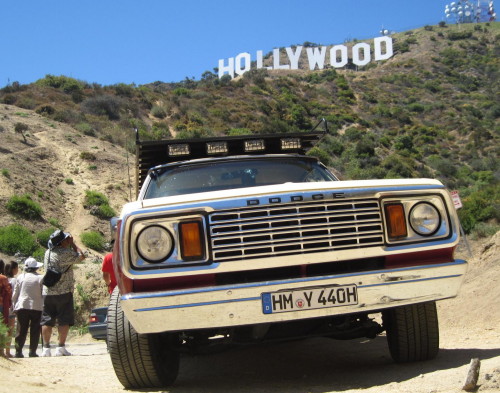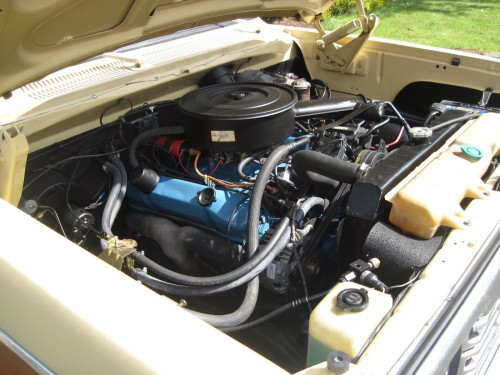 To learn more about Volker's 1978 Dodge truck you can email him at: mensingvolker@yahoo.com
---
Are you proud of your Dodge truck or car? Want to show it off? Please email me a pic along with a description of your vehicle and I will add it to the Gallery.




Joe Leonard 2011-12-17